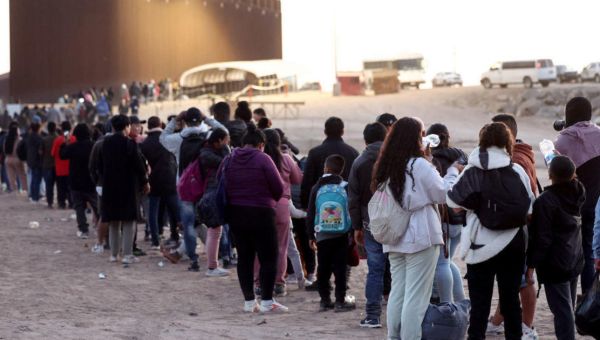 ---
Extremely
Liberal
Very
Liberal
Moderately
Liberal
Somewhat Liberal
Center
Somewhat Conservative
Moderately
Conservative
Very
Conservative
Extremely
Conservative
-100%
Liberal
100%
Conservative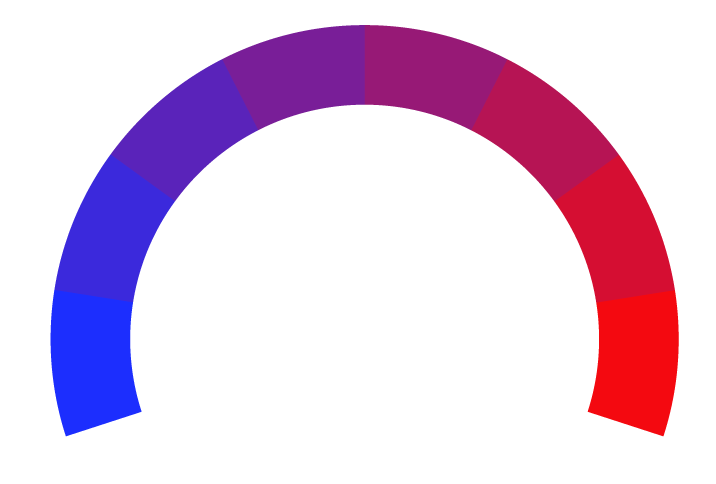 Contributing sentiments towards policy:
47% : Meanwhile, U.S. Immigration and Customs Enforcement (ICE) also announced late Thursday night that it was adding "several thousand" beds in its detention centers in response to the expiration of the COVID-19 public health emergency.
47% : "These changes will increase the number of accessible beds in ICE's detention network and allow ICE to process detained noncitizens for intake more quickly," the agency wrote.
45% : Ortiz said Border Patrol is working to reduce overcrowding in its holding facilities by rapidly releasing some migrants without court dates.
45% : ICE noted that with the expiration of the public health emergency, it was ending COVID-19 testing and quarantine requirements for all detainees.
43% : The ACLU and other groups challenged the new rule in federal court late Thursday, but the Department of Homeland Security defended it, saying in a statement that it "seeks to incentivize migrants to use lawful pathways instead of taking the dangerous journey to unlawfully cross the southern border.
37% : He also said the government is hoping to deter illegal crossings by deporting or returning migrants who don't qualify for asylum and prosecuting repeat border crossers.
37% : In fact, the Biden administration has made it harder for migrants to qualify for asylum after Title 42.
32% : Under a rule implemented Friday, migrants who cross the southern border without permission will be ineligible for asylum if they did not ask for protection in another country, like Mexico, on their way to the U.S.
*Our bias meter rating uses data science including sentiment analysis, machine learning and our proprietary algorithm for determining biases in news articles. Bias scores are on a scale of -100% to 100% with higher negative scores being more liberal and higher positive scores being more conservative, and 0% being neutral. The rating is an independent analysis and is not affiliated nor sponsored by the news source or any other organization.