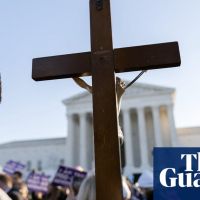 ---
Extremely
Liberal
Very
Liberal
Moderately
Liberal
Somewhat Liberal
Center
Somewhat Conservative
Moderately
Conservative
Very
Conservative
Extremely
Conservative
-100%
Liberal
100%
Conservative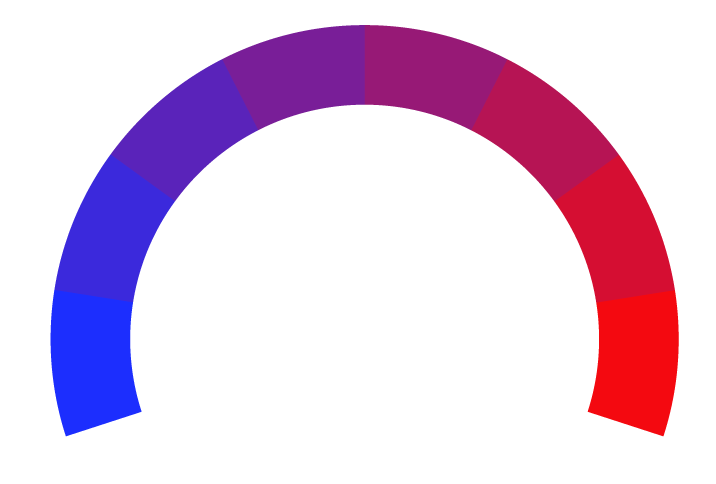 Contributing sentiments towards policy:
60% :They were angry at liberals, whom they believed threatened to undermine national security with their softness on communism.
57% : The rightwing legal movement has spent several decades establishing a new regime in which "religious liberty" is reframed as an exemption from the law, one enjoyed by a certain preferred category of religion.
53% : Because the anti-abortion crusade was more palatable than the religious right's real motive: protecting segregated schools."
52% : The Southern Baptist Convention passed resolutions in 1971 and 1974 expressing support for the liberalization of abortion law, and an editorial in their wire service hailed the passage of Roe v Wade, declaring that "religious liberty, human equality and justice are advanced by the Supreme Court abortion decision."
51% : LGBT advocacy groups are concerned that the supreme court's willingness, in the next session, to hear the case of a Colorado website designer who wishes to refuse services to same-sex couples is a critical step to overturning a broad range of anti-discrimination laws that protect LGBT Americans along with women, members of religious minority groups and others.
49% : Leading organizations include the Alliance Defending Freedom, which is involved in many of the recent cases intended to degrade the principle of church-state separation; First Liberty; Becket, formerly known as the Becket Fund for Religious Liberty; and the Federalist Society, a networking and support organization for rightwing jurists and their allies whose leader, Leonard Leo, has directed hundreds of millions of dollars to a network of affiliated organizations.
47% : Among their core concerns was the fear that the supreme court might end tax exemptions for segregated Christian schools.
46% : In many respects abortion was an unlikely choice, because when the Roe v Wade decision was issued, most Protestant Republicans supported it.
42% : To understand why this is happening now, it's important to know something about the Christian nationalist movement's history, how its leaders chose the issue of abortion as a means of creating single-issue voters, and how they united conservatives across denominational barriers by, in effect, inventing a new form of intensely political religion.
41% : Second, by tying abortion to the perceived social ills of the age - the sexual revolution, the civil rights movement, and women's liberation - the issue became a focal point for the anxieties about social change welling up from the base.
40% : Conservative icon Barry Goldwater supported abortion law liberalization too, at least early in his career, and his wife Peggy was a cofounder of Planned Parenthood in Arizona.
37% : As the historian and author Randall Balmer wrote, "It wasn't until 1979 - a full six years after Roe - that evangelical leaders, at the behest of conservative activist Paul Weyrich, seized on abortion not for moral reasons, but as a rallying-cry to deny President Jimmy Carter a second term.
32% : Yet abortion turned out to be the critical unifying issue for two fundamentally political reasons.
*Our bias meter rating uses data science including sentiment analysis, machine learning and our proprietary algorithm for determining biases in news articles. Bias scores are on a scale of -100% to 100% with higher negative scores being more liberal and higher positive scores being more conservative, and 0% being neutral. The rating is an independent analysis and is not affiliated nor sponsored by the news source or any other organization.