---
Extremely
Liberal
Very
Liberal
Moderately
Liberal
Somewhat Liberal
Center
Somewhat Conservative
Moderately
Conservative
Very
Conservative
Extremely
Conservative
-100%
Liberal
100%
Conservative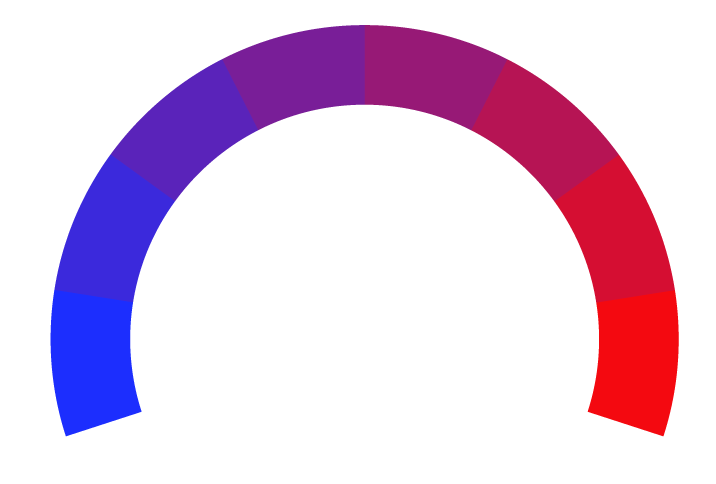 Contributing sentiments towards policy:
56% : Biden's $3.5T budget has $3B for 'tree equity' and huge investments in bias training, tax enforcement and 'high-performance green buildings'Newly released details of Democrats' massive spending plans include $3 billion for 'tree equity,' $12 billion for electric cars, $1 billion more to turn government facilities into 'high-performance green buildings' and millions more for gender identity and bias training.
50% : The bill includes $25 billion for non-profits to provide 'anti-discrimination and bias training' in health care.
48% : Migrants seeking asylum in the U.S. take shelter in a make-shift migrant camp near the International Bridge between Mexico and the U.S
47% : And most importantly, it's paid for by asking the wealthiest of Americans to pay a few percentage points more in taxes in order to make sure we have an economy that's fair for everybody.'
46% : And I think anybody who pretends that it's a hardship for billionaires to pay a little bit more in taxes so that a single mom gets childcare support or so that we're doing something about climate change for the next generation
45% : Critics have already seized on one of its most controversial measures: An extra $79 billion for the Internal Revenue Service over the next decade to expand audits and strengthen enforcement.
33% : Robin Roberts talked to him about a number of political issues, including the visuals of Haitian migrants being rounded up by American border patrol.
23% : Biden and progressive lawmakers also claim his hefty Build Back Better agenda would be paid for by raising taxes on corporations and wealthy Americans - which Republicans point out is different than 'zero dollars.'
*Our bias meter rating uses data science including sentiment analysis, machine learning and our proprietary algorithm for determining biases in news articles. Bias scores are on a scale of -100% to 100% with higher negative scores being more liberal and higher positive scores being more conservative, and 0% being neutral. The rating is an independent analysis and is not affiliated nor sponsored by the news source or any other organization.