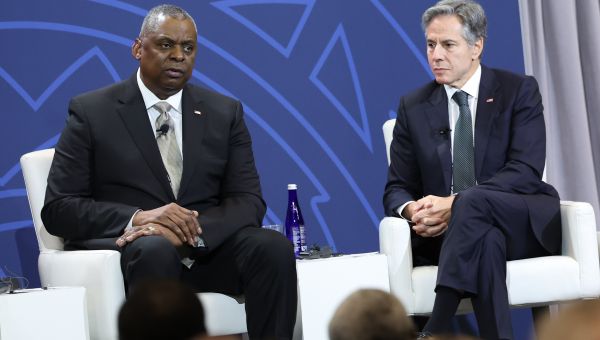 ---
Extremely
Liberal
Very
Liberal
Moderately
Liberal
Somewhat Liberal
Center
Somewhat Conservative
Moderately
Conservative
Very
Conservative
Extremely
Conservative
-100%
Liberal
100%
Conservative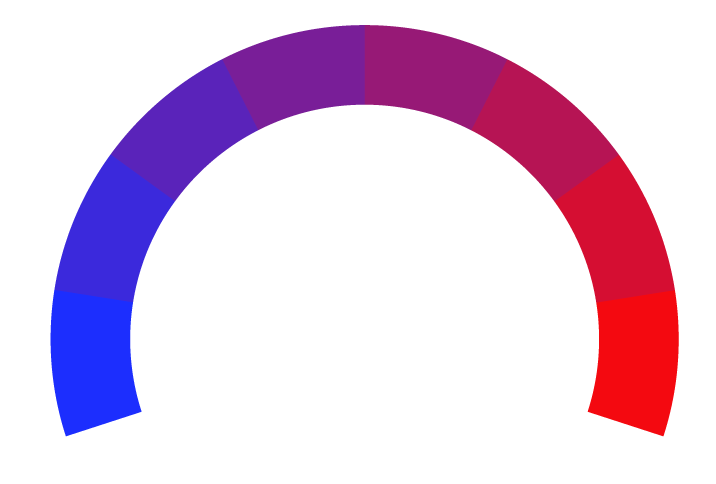 Contributing sentiments towards policy:
65% : Defense Secretary Lloyd Austin and Secretary of State Antony Blinken participate in the Peace, Security, and Governance Forum during the U.S.-Africa Leaders Summit in Washington on Dec. 13, 2022.
53% : "Following detailed discussions with President Biden on recent escalations by Iran and its proxy forces across the Middle East Region, today I directed a series of additional steps to further strengthen the Department of Defense posture in the region," Mr. Austin said in a statement.
45% : In Syria, where Hamas' main regional backer Iran has a military presence, Israeli missiles hit Damascus and Aleppo international airports early on Oct. 22, putting both out of service and killing two workers, Syrian state media said.
41% : (Kevin Dietsch/Getty Images)Top U.S. officials see the prospect of a significant escalation in attacks on U.S. troops in the Middle East and of Iran seeking to widen the Israel-Hamas war, the top U.S. diplomat and defense officials said on Oct. 22.
27% : Secretary of State Antony Blinken and Defense Secretary Lloyd Austin said on Oct. 22 that the United States doesn't want to see the conflict spread and that recent U.S. deployments to the region were designed to prevent that from occurring.
*Our bias meter rating uses data science including sentiment analysis, machine learning and our proprietary algorithm for determining biases in news articles. Bias scores are on a scale of -100% to 100% with higher negative scores being more liberal and higher positive scores being more conservative, and 0% being neutral. The rating is an independent analysis and is not affiliated nor sponsored by the news source or any other organization.