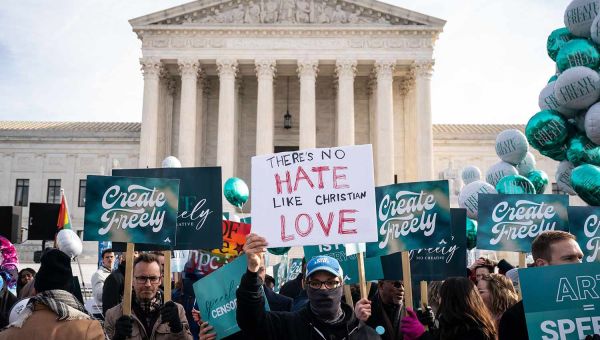 Supreme Court Closes Out Pride Month with Major Blow to LGBTQ+ Rights, Opening Door for More Discrimination
View Original Article
---
Extremely
Liberal
Very
Liberal
Moderately
Liberal
Somewhat Liberal
Center
Somewhat Conservative
Moderately
Conservative
Very
Conservative
Extremely
Conservative
-100%
Liberal
100%
Conservative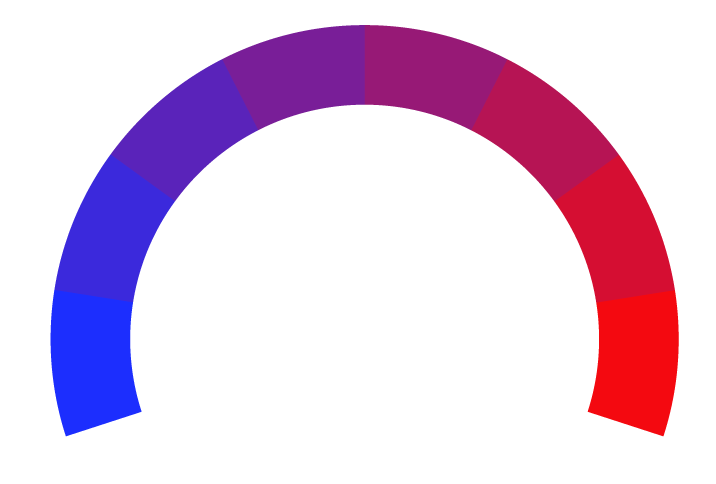 Contributing sentiments towards policy:
56% :With the landmark ruling -- which falls in line with many of the SCOTUS justices' conservative stances -- a precedent has now been set that in certain instances, U.S. businesses can legally deny their services to LGBTQ+ people under the First Amendment.
48% : In its decision on Friday morning, the Supreme Court held that "the First Amendment prohibits Colorado from forcing a website designer to create expressive designs speaking messages with which the designer disagrees."
40% : Despite the preemptive nature of her complaint, as she has not yet designed wedding websites or had to turn away same-sex couples, the Supreme Court agreed to hear the case.
38% : Smith sued Colorado in an attempt to block the enforcement of its anti-discrimination law.
*Our bias meter rating uses data science including sentiment analysis, machine learning and our proprietary algorithm for determining biases in news articles. Bias scores are on a scale of -100% to 100% with higher negative scores being more liberal and higher positive scores being more conservative, and 0% being neutral. The rating is an independent analysis and is not affiliated nor sponsored by the news source or any other organization.