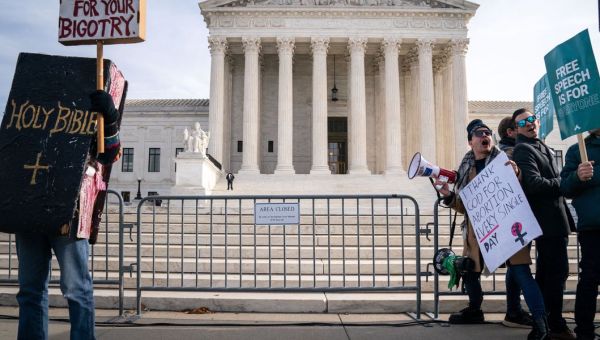 ---
Extremely
Liberal
Very
Liberal
Moderately
Liberal
Somewhat Liberal
Center
Somewhat Conservative
Moderately
Conservative
Very
Conservative
Extremely
Conservative
-100%
Liberal
100%
Conservative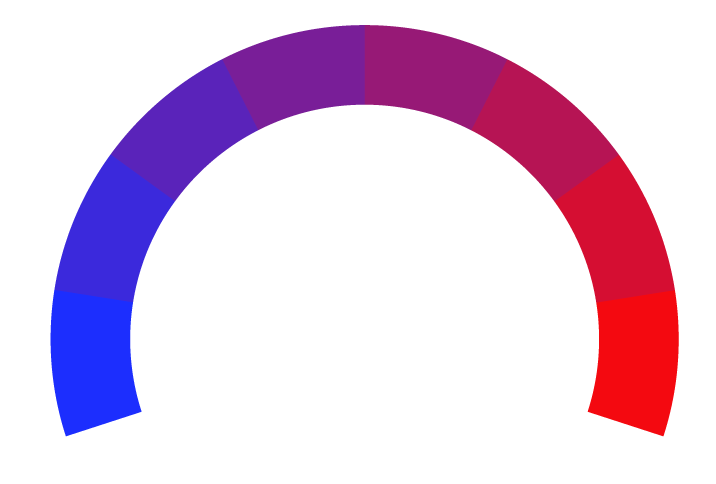 Contributing sentiments towards policy:
51% : In 303 Creative v. Elenis, amateur web designer Lori Smith asked the court to grant her the right under the First Amendment to refuse service to gay and lesbian couples due to her Christian religious beliefs.
44% : She had not been hired to make a website for a same-sex couple and, therefore, had never refused such work.
41% : The Supreme Court on Friday greatly expanded the rights of people who want to discriminate against same-sex couples in a case involving an amateur website designer who was never even asked to make a website for a same-sex wedding.
37% : In a 6-3 vote, the court's conservatives ruled that a civil rights law in Colorado that bars anti-LGBTQ+ discrimination violated Smith's First Amendment speech rights.
*Our bias meter rating uses data science including sentiment analysis, machine learning and our proprietary algorithm for determining biases in news articles. Bias scores are on a scale of -100% to 100% with higher negative scores being more liberal and higher positive scores being more conservative, and 0% being neutral. The rating is an independent analysis and is not affiliated nor sponsored by the news source or any other organization.