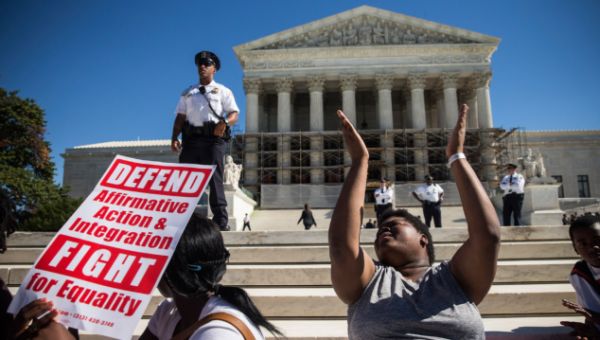 ---
Extremely
Liberal
Very
Liberal
Moderately
Liberal
Somewhat Liberal
Center
Somewhat Conservative
Moderately
Conservative
Very
Conservative
Extremely
Conservative
-100%
Liberal
100%
Conservative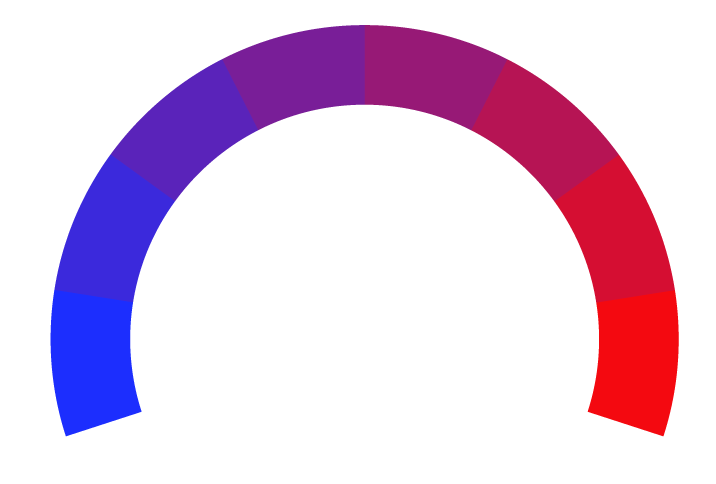 Contributing sentiments towards policy:
57% : The conservative-majority Supreme Court on Monday appeared skeptical of affirmative action in higher education during arguments over race-conscious admissions policies at two prestigious universities.
51% : "And if you give a plus to a person who ... falls within the category of underrepresented minority but not to somebody else, you're disadvantaging the latter student?"The cases heard Monday tee up the prospect that decades of affirmative action precedent could be overturned by the 6-3 conservative majority court, which last court term showed an extraordinary new willingness to scrap past rulings.
*Our bias meter rating uses data science including sentiment analysis, machine learning and our proprietary algorithm for determining biases in news articles. Bias scores are on a scale of -100% to 100% with higher negative scores being more liberal and higher positive scores being more conservative, and 0% being neutral. The rating is an independent analysis and is not affiliated nor sponsored by the news source or any other organization.