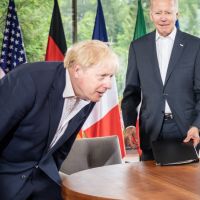 ---
Extremely
Liberal
Very
Liberal
Moderately
Liberal
Somewhat Liberal
Center
Somewhat Conservative
Moderately
Conservative
Very
Conservative
Extremely
Conservative
-100%
Liberal
100%
Conservative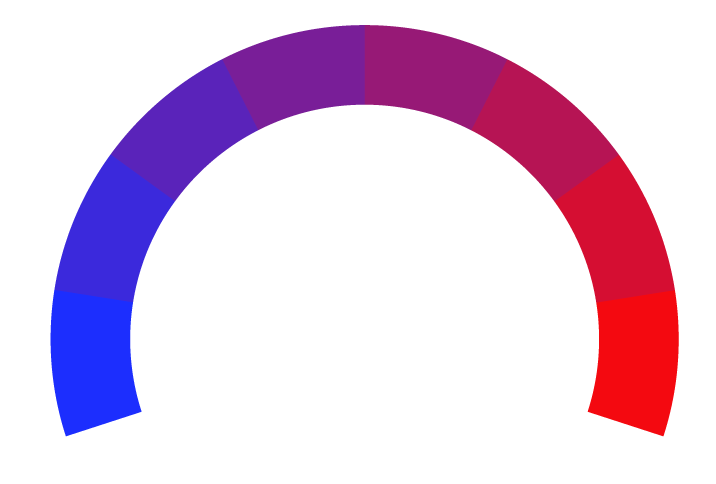 Contributing sentiments towards policy:
56% : Among other things, on the playbill was getting "Brexit done" and presiding over radical reform of a permanent bureaucracy, the porous immigration regime, and publicly-funded educational and "civil society" establishment dominated by woke, globalist values.
55% : He delivered on none of this, serving up the same fraudulent "Brexit" that had appalled them when presented by Theresa May, accelerating mass migration, increasing the tax burden to its heaviest in 70 years, and offering only the occasional, faintly embarrassed criticism of institutional wokery -- even allowing it to take over the £120m 'Festival of Brexit' in comprehensive fashion -- while focusing his efforts on winning the praise of Davos attendees for his climate change activism and playacting as a much less convincing Winston Churchill in Ukraine.
51% : His rise from a sort of comic fan favourite among Tory activists to, on paper, the most powerful prime minister since Tony Blair, was driven by a belief among a party grassroots repeatedly let down by conservative-in-name-only leaders that their priorities would finally be respected, and among working-class non-Tories who lent their votes to him in the so-called 'Red Wall' parliamentary constituencies (electoral districts) which were once solidly for Labour, thinking he was someone who would actually deliver for them on Brexit, immigration, and rolling back wokery.
50% :All told, as Prime Minister Johnson squandered his opportunity to reform Britain post-Brexit in the most soul-crushing, inevitable, pointless way possible.
50% : His remaining loyal supporters point to Boris having taken Britain out of the European Union, but key Brexiteers know Johnson's deal is, in fact, the reheated and incomplete version of Brexit virtually indistinguishable from that pursued by Theresa May -- which he once condemned as "vassalage, satrapy, colony status for the UK."
50% : Brexit, far from being "done", remains an extremely live issue in Northern Ireland, which was effectively ceded to the European Union -- contrary to his vociferous pre-premiership campaigning that he would never sell the British province out to Brussels as a "semi-colony" -- with the EU widely believed to be using its powers there to disrupt trade with the Great British mainland, and angry Unionists once courted by Johnson not allowing a regional government to be formed as a result.
48% : A "points-based" immigration regime which voters -- especially the Brexit voters who gifted Johnson his impressive majority -- were told would "take back control" after decades of the European Union tying the government's hands behind its back, but which has actually resulted in more visas being issued to foreigners than ever before, with bosses no longer even required to see British workers might be found to fill a position before they can turn to cheap overseas labour.
39% : The whole repressive system lost credibility among many members of the public, however, when the Black Lives Matter unrest of 2020 crossed the Atlantic, with activists allowed to throng the streets of the British capital and other cities vandalising statues and memorials in total defiance of the regulations even as elderly people in care homes remained largely banned from seeing their children and grandchildren.
*Our bias meter rating uses data science including sentiment analysis, machine learning and our proprietary algorithm for determining biases in news articles. Bias scores are on a scale of -100% to 100% with higher negative scores being more liberal and higher positive scores being more conservative, and 0% being neutral. The rating is an independent analysis and is not affiliated nor sponsored by the news source or any other organization.