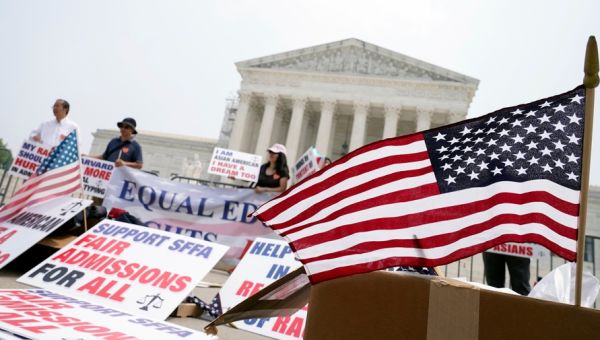 The Hill's Morning Report -- Affirmative action ruling triggers frenzy; student loans up next
View Original Article
---
Extremely
Liberal
Very
Liberal
Moderately
Liberal
Somewhat Liberal
Center
Somewhat Conservative
Moderately
Conservative
Very
Conservative
Extremely
Conservative
-100%
Liberal
100%
Conservative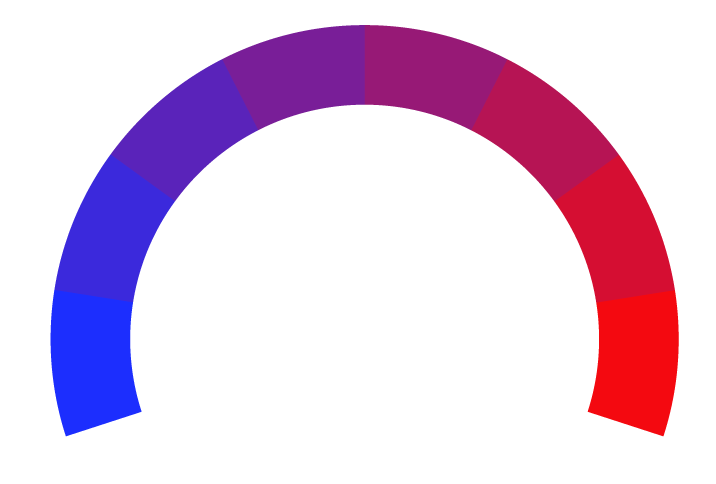 Contributing sentiments towards policy:
55% : The Biden administration had warned that a ruling curbing affirmative action would detrimentally affect the U.S. military, which depends on a "well-qualified and diverse officer corps."▪ The Associated Press:
50% :▪ The Hill: Harvard and UNC on Thursday said they will comply with the high court's ruling outlawing affirmative action.
40% :▪ The Hill: Here are five lawmakers to watch in the fight for LGBTQ equality.
36% : A conservative majority on the Supreme Court blasted through decades of precedent Thursday to put an end to affirmative action in university admissions and is expected today to conclude the term by blocking President Biden's program to forgive student loan debts.
25% : Trump's legal problems off the campaign trail and aversion to directly addressing the issue of abortion appear to have done little to damage his support among the religious right -- a critical bloc for any Republican who wants to win the primary and general election.
*Our bias meter rating uses data science including sentiment analysis, machine learning and our proprietary algorithm for determining biases in news articles. Bias scores are on a scale of -100% to 100% with higher negative scores being more liberal and higher positive scores being more conservative, and 0% being neutral. The rating is an independent analysis and is not affiliated nor sponsored by the news source or any other organization.