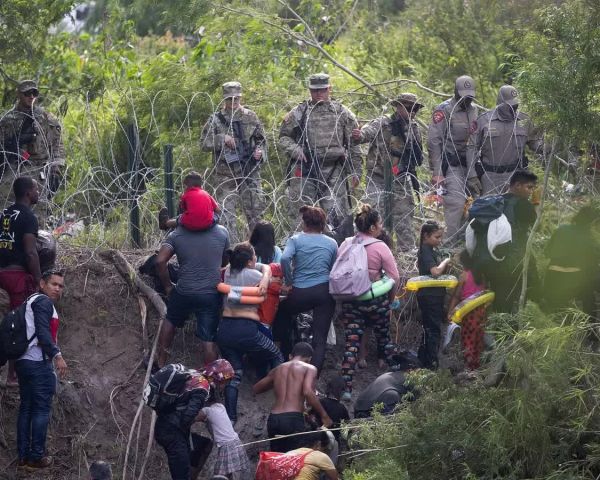 ---
Extremely
Liberal
Very
Liberal
Moderately
Liberal
Somewhat Liberal
Center
Somewhat Conservative
Moderately
Conservative
Very
Conservative
Extremely
Conservative
-100%
Liberal
100%
Conservative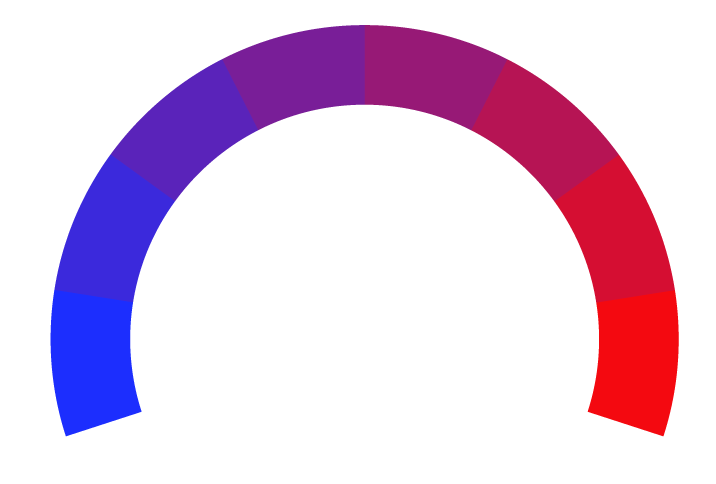 Contributing sentiments towards policy:
61% :The White House has taken steps to help manage the anticipated surge, including Biden deploying 1,500 active troops ahead of Thursday to assist border patrol and local law enforcement agents.
48% : A video clip that captures Texas law enforcement reinforcing razor wire along its state's southern border has gone viral on Twitter in the wake of Title 42's expiration.
29% : Department of Homeland Security Secretary Alejandro Mayorkas has also stated that under the administration's new policy, anyone arriving at the southern border without an asylum appointment or another legal path of entry would be assumed ineligible for asylum.
*Our bias meter rating uses data science including sentiment analysis, machine learning and our proprietary algorithm for determining biases in news articles. Bias scores are on a scale of -100% to 100% with higher negative scores being more liberal and higher positive scores being more conservative, and 0% being neutral. The rating is an independent analysis and is not affiliated nor sponsored by the news source or any other organization.