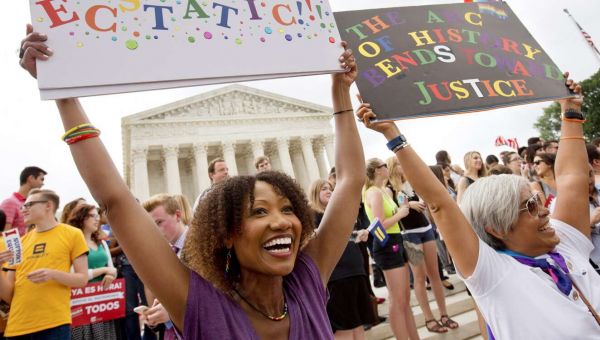 What to Know About the 'Respect for Marriage Act' as D.C. Lawmakers Rush to Codify Same-Sex Marriage
View Original Article
---
Extremely
Liberal
Very
Liberal
Moderately
Liberal
Somewhat Liberal
Center
Somewhat Conservative
Moderately
Conservative
Very
Conservative
Extremely
Conservative
-100%
Liberal
100%
Conservative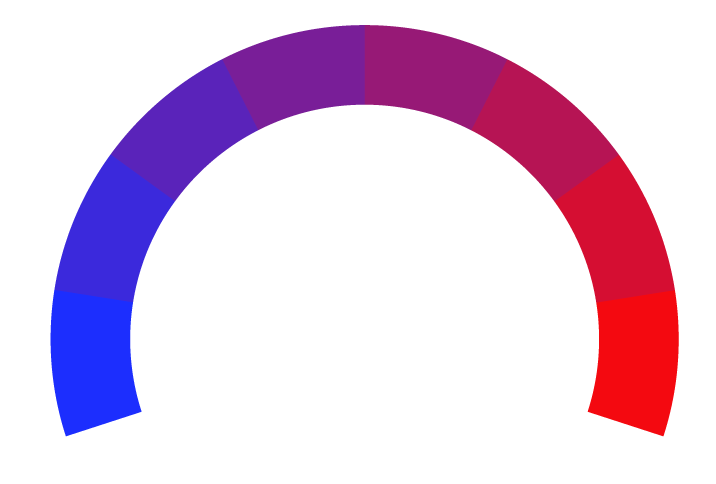 Contributing sentiments towards policy:
57% : "Marriage equality is a constitutional right that has been well established by the Supreme Court as precedent, and this freedom should be protected," she said.
54% : "The bipartisan Respect for Marriage Act will enshrine and protect marriage equality and make sure legal same-sex, and interracial marriages are recognized."
53% : John Becker, right, hugs his friend and fellow LGBT advocate Paul Guequierre, outside the Supreme Court in Washington, Friday, June 26, 2015, after the court declared that same-sex couples have a right to marry anywhere in the US.
52% :Seventy-one percent of Americans currently support same-sex marriage -- the highest percentage ever recorded -- according to a recent Gallup poll.
51% : Obergefell v. Hodges, a landmark civil rights case that reached the Supreme Court, legalized same-sex marriage nationwide on June 26, 2015, giving LGBTQ+ people hope that better days were ahead.
51% : Now, Congress is attempting to do the same with marriage equality, this time proactively, in an attempt to get ahead of a possible Supreme Court outcome down the road.
46% : On Tuesday, the House passed RFMA in a 267-157 vote, with 47 Republican representatives joining Democrats in defending marriage equality.
46% : With 65% support, it still failed to fully reflect the 71% of Americans who support same-sex marriages, but it was enough to move the bill along.
46% : The senator, who is known to cross party lines from time to time, says she has proudly supported legislation that prohibits discrimination based on sexual orientation and gender identity.
41% : The bill aims to repeal the 1996 Defense of Marriage Act, or DOMA, which defined marriage as involving a man and woman and gave states the authority to refuse recognition of same-sex couples who had married.
40% : A beginner's bill that would set them up to fully legalize abortion passed the House last week and promptly stalled in the evenly split Senate.
32% : And on June 24, in the most significant unraveling of human rights in modern history, the heavily conservative Supreme Court overturned Roe v. Wade, eliminating pregnant people's constitutional right to abortion and paving a path to come for contraceptives and same-sex relationships next.
*Our bias meter rating uses data science including sentiment analysis, machine learning and our proprietary algorithm for determining biases in news articles. Bias scores are on a scale of -100% to 100% with higher negative scores being more liberal and higher positive scores being more conservative, and 0% being neutral. The rating is an independent analysis and is not affiliated nor sponsored by the news source or any other organization.