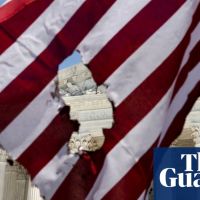 ---
Extremely
Liberal
Very
Liberal
Moderately
Liberal
Somewhat Liberal
Center
Somewhat Conservative
Moderately
Conservative
Very
Conservative
Extremely
Conservative
-100%
Liberal
100%
Conservative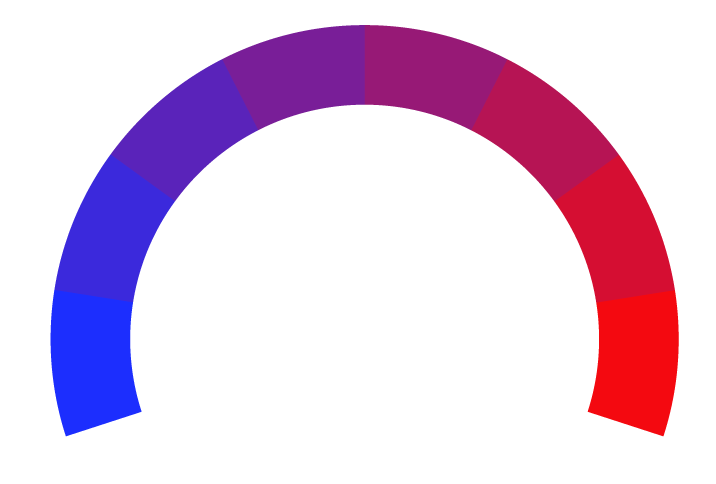 Contributing sentiments towards policy:
56% :Overturning Roe v Wade opens the door for reconsidering precedents that have advanced civil rights over the past century, from school desegregation to voting rights to affirmative action, legal scholars and civil rights advocates say.
50% : Then, the NAACP, under its first general counsel Charles Hamilton Houston, who worked with his protege Thurgood Marshall, pursued test cases to chip away at racial segregation, which eventually led to eliminating white primaries in Smith v Allwright in 1944 and racial desegregation in public schools in Brown v Board of Education in 1954.
47% : And the court has also agreed to hear affirmative action cases against Harvard University and the University of North Carolina that could upend the use of race in college admissions.
*Our bias meter rating uses data science including sentiment analysis, machine learning and our proprietary algorithm for determining biases in news articles. Bias scores are on a scale of -100% to 100% with higher negative scores being more liberal and higher positive scores being more conservative, and 0% being neutral. The rating is an independent analysis and is not affiliated nor sponsored by the news source or any other organization.