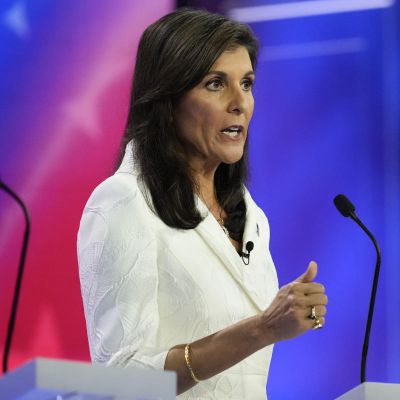 ---
Extremely
Liberal
Very
Liberal
Moderately
Liberal
Somewhat Liberal
Center
Somewhat Conservative
Moderately
Conservative
Very
Conservative
Extremely
Conservative
-100%
Liberal
100%
Conservative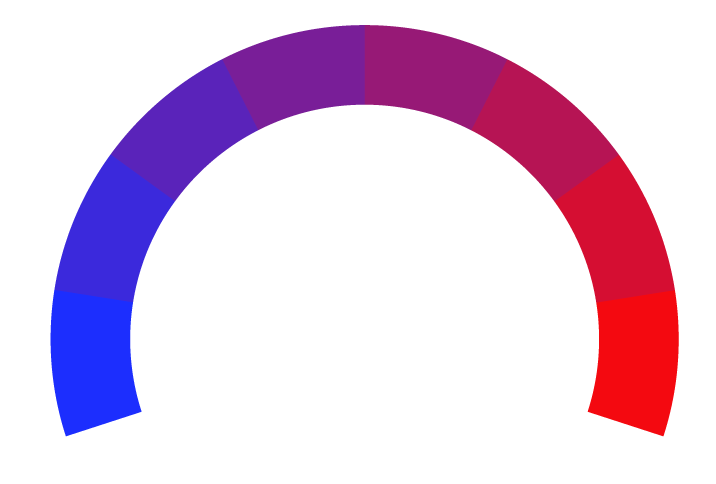 Contributing sentiments towards policy:
56% : In the wake of a brutal round of elections for anti-abortion advocates, former U.N. Ambassador Nikki Haley emphasized at Wednesday night's presidential debate that Republicans need to be "honest" about the country's appetite for abortion restrictions.
55% : Now, with anti-abortion forces reeling after a string of defeats at the state level, Haley is attempting to plot a more compromising path forward for her party.
42% : Former New Jersey Gov. Chris Christie also said that the issue should be decided on a state-by-state basis, and candidates should not "short-circuit states from doing what they need to do.
40% : "Haley's response -- striking in its modesty compared to other harder-line stances from GOP rivals like Florida Gov. Ron DeSantis and South Carolina Sen. Tim Scott -- came on the heels of Ohio's overwhelming passage of a referendum Tuesday codifying abortion rights in the state constitution.
*Our bias meter rating uses data science including sentiment analysis, machine learning and our proprietary algorithm for determining biases in news articles. Bias scores are on a scale of -100% to 100% with higher negative scores being more liberal and higher positive scores being more conservative, and 0% being neutral. The rating is an independent analysis and is not affiliated nor sponsored by the news source or any other organization.