---
Extremely
Liberal
Very
Liberal
Moderately
Liberal
Somewhat Liberal
Center
Somewhat Conservative
Moderately
Conservative
Very
Conservative
Extremely
Conservative
-100%
Liberal
100%
Conservative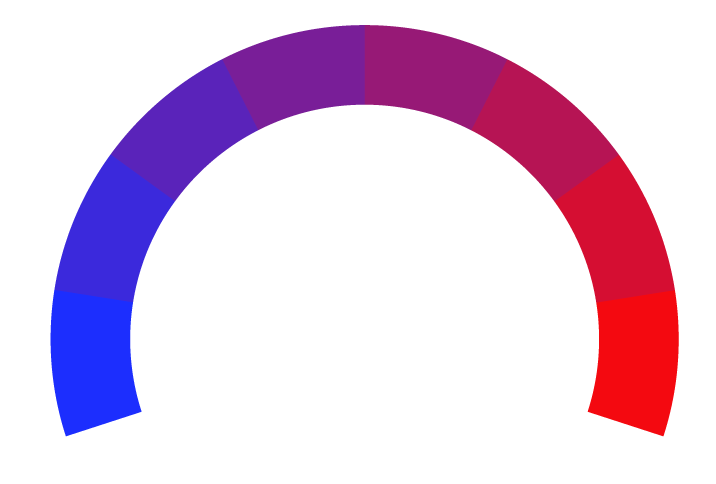 Contributing sentiments towards policy:
64% : In a statement posted on Twitter earlier this month, Swift expressed her support for the Summer of Equality campaign and the Equality Act.
63% : Democratic Senator Jeff Merkley, who first introduced the Equality Act in 2015, noted that the bill had advanced further than ever before in the Senate.
61% : The bill also has support from prominent figures in American pop culture like Taylor Swift, who has been a strong advocate for the Equality Act.
59% : GLAAD will also send messages to senators supporting the Equality Act on behalf of constituents who sign a letter through the organization's website.
56% : But the protections offered by the Equality Act are broadly popular among most Americans.
56% : "I'm confident that with a supermajority of voters supporting the Equality Act, we will ultimately get to the point where we can convince Republican senators to support the bill," David said.
55% : The Equality Act would extend protections to cover federally funded programs, employment, housing, loan applications, education and public accommodations.
53% : The Supreme Court handed down its landmark ruling legalizing same-sex marriage six years ago this June, a decision that was especially resonant because it occurred during Pride month.
53% : They need the support of at least 10 Republicans to pass most of their priorities, including the Equality Act.
50% : The Equality Act would explicitly set those protections for people based on orientation and gender identity, as opposed to having those safeguards included under the umbrella term of "sex."
50% : Manchin said in 2019 that he would not support the bill without changes, explaining at the time that he was "not convinced that the Equality Act as written provides sufficient guidance to the local officials who will be responsible for implementing it, particularly with respect to students transitioning between genders in public schools."
50% : Although support is stronger among Democrats and independents, the poll found that a majority of Republicans, 62%, also support anti-discrimination laws.
48% : Senate Majority Leader Chuck Schumer announced last month that the Senate could take up the Equality Act, which would enshrine legal protections for LGBTQ Americans, in June.
48% : The Equality Act would amend language in the Civil Rights Act to prevent discrimination under federally funded programs on the basis of sex or sexual orientation.
48% : But this would affect certain faith-based organizations that receive federal funding, such as Catholic Charities, which has in the past refused its adoption services to same-sex couples.
46% : Stokes said that he would personally support ending the filibuster if it proved an obstacle to passing the Equality Act.
33% : Many Republican lawmakers have raised concerns about the Equality Act, worrying that it could infringe upon religious liberties.
32% : The Equality Act first passed the House in 2019 but wasn't considered by the then-Republican controlled Senate and faced opposition from the Trump administration.
*Our bias meter rating uses data science including sentiment analysis, machine learning and our proprietary algorithm for determining biases in news articles. Bias scores are on a scale of -100% to 100% with higher negative scores being more liberal and higher positive scores being more conservative, and 0% being neutral. The rating is an independent analysis and is not affiliated nor sponsored by the news source or any other organization.