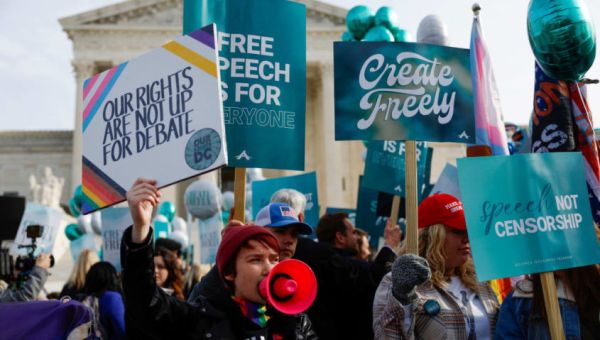 Supreme Court rules businesses can turn away same-sex couples, despite anti-discrimination law
View Original Article
---
Extremely
Liberal
Very
Liberal
Moderately
Liberal
Somewhat Liberal
Center
Somewhat Conservative
Moderately
Conservative
Very
Conservative
Extremely
Conservative
-100%
Liberal
100%
Conservative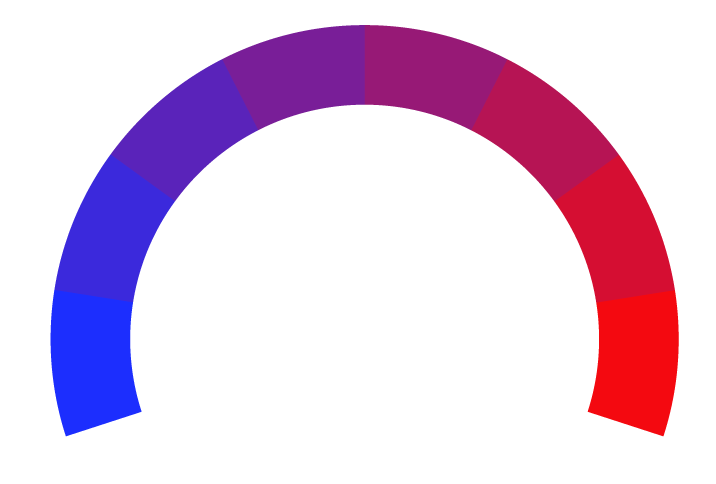 Contributing sentiments towards policy:
52% : In a 6-3 vote, the conservative majority ruled that "the First Amendment prohibits Colorado from forcing a website designer to create expressive designs speaking messages with which the designer disagrees," The New York Times summarized.
48% : "The First Amendment envisions the United States as a rich and complex place where all persons are free to think and speak as they wish, not as the government demands," Justice Neil Gorsuch wrote in the majority opinion.
45% : The decision came on the same day court rejected Biden's student loan forgiveness plan and a day after striking down affirmative action.
40% : The Supreme Court sided with a Christan graphic artist from Colorado who argued her beliefs prohibited her from creating wedding sites for same-sex couples, despite the state's anti-discrimination laws.
34% : In what is being "framed as a clash between free speech and gay rights," the case was the latest blow in a series of Supreme Court decisions that favored religious freedom, the Times added.
27% : The court ruling "also appeared to suggest that the rights of LGBTQ people, including to same-sex marriage, are on more vulnerable legal footing," the Times added, "particularly when they are at odds with claims of religious freedom."
*Our bias meter rating uses data science including sentiment analysis, machine learning and our proprietary algorithm for determining biases in news articles. Bias scores are on a scale of -100% to 100% with higher negative scores being more liberal and higher positive scores being more conservative, and 0% being neutral. The rating is an independent analysis and is not affiliated nor sponsored by the news source or any other organization.