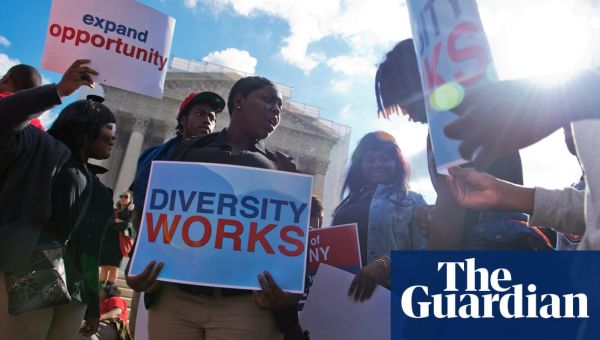 ---
Extremely
Liberal
Very
Liberal
Moderately
Liberal
Somewhat Liberal
Center
Somewhat Conservative
Moderately
Conservative
Very
Conservative
Extremely
Conservative
-100%
Liberal
100%
Conservative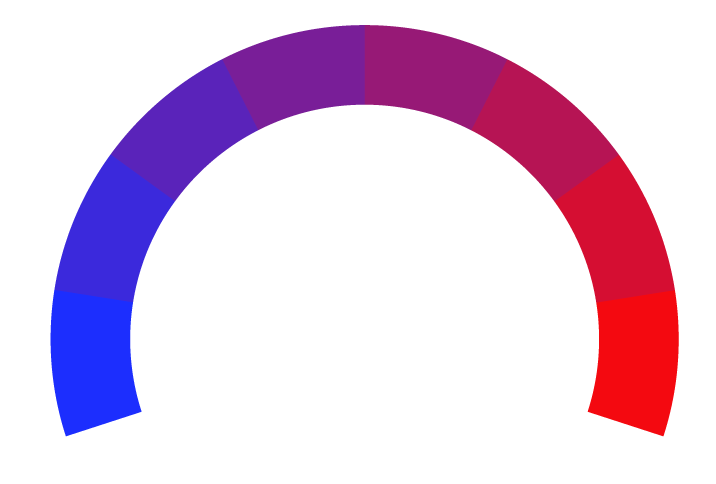 Contributing sentiments towards policy:
54% : "I'm thinking a lot about how different my life, my brother's life, would be if affirmative action hadn't been in place."
53% : Now an assistant principal at the Social Justice school, a charter school in north-east Washington DC, Cole recalled that during her freshman year, in 2012, a white student had published an op-ed for the student newspaper decrying affirmative action when the US supreme court took up Blum's earlier case against the University of Texas at Austin, sparking debate on campus.
52% : In the 1960s, after John F Kennedy first ordered government contractors to "take affirmative action" to combat racial discrimination, colleges and universities developed policies to further diversify who enrolled.
52% :Wang says before she went to school in the US, she and her family felt sympathetic to misleading claims that affirmative action took opportunities away from Asian American students.
51% : That's not what affirmative action does," Polanco says.
47% : A comprehensive study of California's colleges and universities found that enrollment of Black and Latino students suffered after voters approved a state ballot initiative banning affirmative action at public entities in 1996.
47% : "Without affirmative action, I would not have the community that I have today," Wang says.
46% :Chelsea Wang, a Harvard sophomore who grew up in China before she went to high school in suburban New Jersey as a teenager, noted that the plaintiffs in the cases against Harvard and UNC portrayed "affirmative action as a zero-sum game between Asian Americans and other people of color".
46% :"There's a school of thought around this case that perhaps there's a certain point at which affirmative action might no longer be needed.
*Our bias meter rating uses data science including sentiment analysis, machine learning and our proprietary algorithm for determining biases in news articles. Bias scores are on a scale of -100% to 100% with higher negative scores being more liberal and higher positive scores being more conservative, and 0% being neutral. The rating is an independent analysis and is not affiliated nor sponsored by the news source or any other organization.