---
Extremely
Liberal
Very
Liberal
Moderately
Liberal
Somewhat Liberal
Center
Somewhat Conservative
Moderately
Conservative
Very
Conservative
Extremely
Conservative
-100%
Liberal
100%
Conservative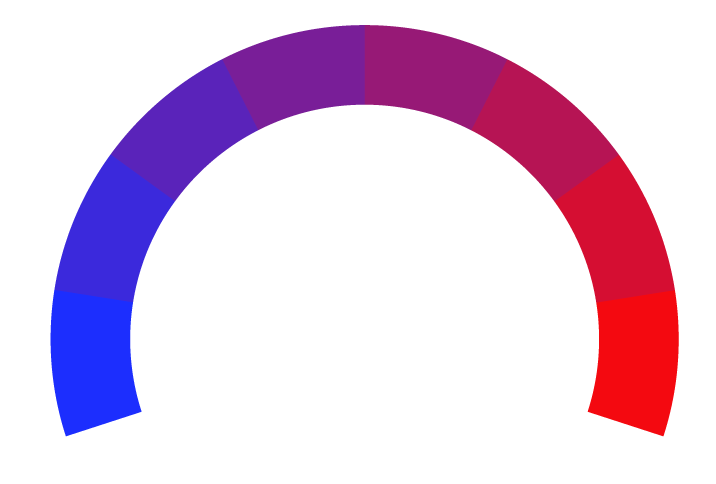 Contributing sentiments towards policy:
48% : As you have not publically repudiated your position on abortion, and continue to refer to your Catholic faith in justifying your position and to receive Holy Communion, that time has now come.
47% : The Second Vatican Council, in its Decree on the Church in the Modern World, Gaudium et spes, reiterated the Church's ancient and consistent teaching that 'from the first moment of conception life must be guarded with the greatest care while abortion and infanticide are unspeakable crimes' (n. 51).
45% : Therefore, in light of my responsibility as the Archbishop of San Francisco to be 'concerned for all the Christian faithful entrusted to [my] care' (Code of Canon Law, can. 383, §1), by means of this communication I am hereby notifying you that you are not to present yourself for Holy Communion and, should you do so, you are not to be admitted to Holy Communion, until such time as you publically repudiate your advocacy for the legitimacy of abortion and confess and receive absolution of this grave sin in the sacrament of Penance.
42% : Cordileone said in a statement on Friday that she will not be admitted to Holy Communion in the Archdiocese of San Francisco, and cannot present herself to receive the Eucharist, until she backs away from her support for abortion
42% : Republicans 'are starting with reproductive rights, but the American people need to know that other fundamental rights, including the right to contraception and marriage equality, are at risk', she also said on the first day of the President's trip to Asia.
41% : AdvertisementBiden press secretary Karine Jean-Pierre tears into Oklahoma's 'extreme', 'absurd' and 'ultra MAGA' law that bans abortions at fertilization - and says contraception and same-sex marriage are nextPresident Joe Biden's press secretary Karine Jean-Pierre released a blistering statement on Thursday night calling Oklahoma;s new abortion ban 'absurd', 'extreme' and part of the 'ultra-MAGA' movement to 'roll back the freedoms we should not take for granted in this country'
40% : Pope Francis told Biden he was a 'good Catholic', and urged bishops to make 'pastoral' and not political decisions when deciding how to treat politicians who favor abortion.
39% : In June, Catholic bishops ignored a pointed Vatican attempt to find unity over abortion by approving the drafting of a 'teaching document' for Catholic politicians who support abortion.
34% : Pelosi, who has five children, was pressed on abortion after the Roe v. Wade opinion leaked to Politico and sent shockwaves across the country.
34% : He also warned that other 'fundamental' rights for Americans - such as same-sex marriage - could be at risk if the Supreme Court overturns Roe.
34% : The bill by Collinsville Republican Rep. Wendi Stearman would prohibit all abortions, except to save the life of a pregnant woman or if the pregnancy is the result of rape or incest that has been reported to law enforcement.
33% : Cordileone said in a statement on Friday that Pelosi will not be admitted to Holy Communion in the Archdiocese of San Francisco, and cannot present herself to receive the Eucharist, until she backs away from her support for abortion.
30% : Pelosi also added that abortion should be 'rare', but it 'shouldn't impact on a woman's right to choose'.
26% : The United States Conference of Catholic Bishops has rebuked Biden over his stance on abortion.
25% :Direct abortion, that is to say, abortion willed either as an end or a means, is gravely contrary to the moral law,' it says, before calling abortion and infanticide 'abominable crimes.'
23% : He wrote to the Conference of Catholic Bishops last year saying it would be 'misleading' to suggest abortion and euthanasia were 'the only grave matters of Catholic moral and social teaching' that require 'the fullest level of accountability on the part of Catholics.'
22% : Conservative catholic bishops have said neither him nor Pelosi should be allowed to receive communion, but the top Democrat has previously brushed aside feuds with the Church as a 'disagreement'.'Unfortunately, Speaker Pelosi's position on abortion has become only more extreme over the years, especially in the last few months,' Cordileone says in the letter.
21% : She also said other 'fundamental rights' such as contraceptives and same-sex marriage are at risk in her response sent out just before Biden landed in South Korea.
*Our bias meter rating uses data science including sentiment analysis, machine learning and our proprietary algorithm for determining biases in news articles. Bias scores are on a scale of -100% to 100% with higher negative scores being more liberal and higher positive scores being more conservative, and 0% being neutral. The rating is an independent analysis and is not affiliated nor sponsored by the news source or any other organization.