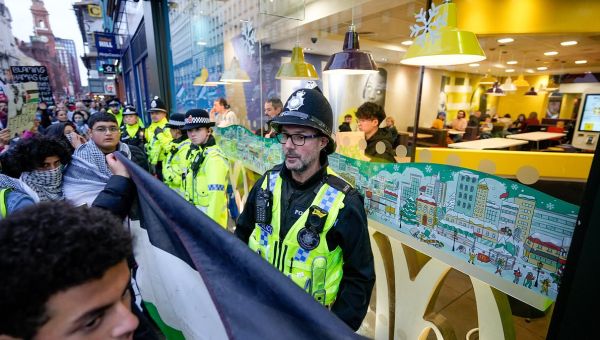 ---
Extremely
Liberal
Very
Liberal
Moderately
Liberal
Somewhat Liberal
Center
Somewhat Conservative
Moderately
Conservative
Very
Conservative
Extremely
Conservative
-100%
Liberal
100%
Conservative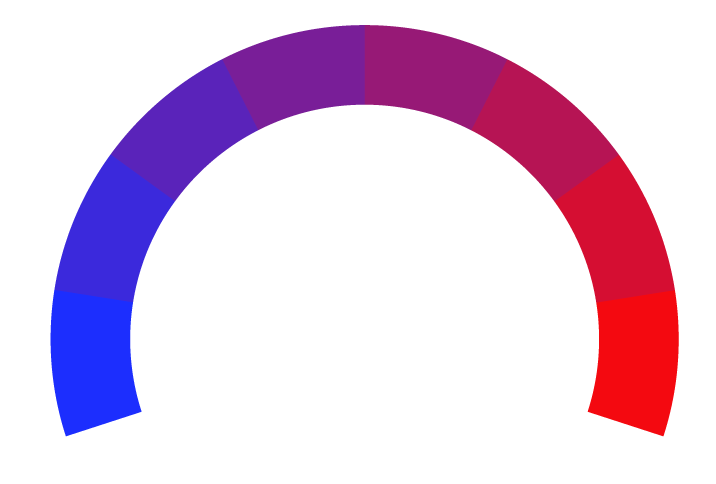 Contributing sentiments towards policy:
57% : Furious protesters have been calling for a ceasefire for weeks, and now protests will grip the country as part of a coordinated day of action which will involve trade unionists.
53% : Therefore we are moving to arrest phase.'Hundreds of pro-Palestinian protesters have began marching from outside Chalk Farm station in north London as part of the day of national action.
48% : 'By all means come out and protest to make your voice heard as is your right, but if your aim is to offend, to incite hatred, or to cause fear and intimidation then you should stay away.'Rather than a huge march in London , as has been seen in recent weeks, dozens of events are due to take place in different parts of the UK today (picture of a protest on Wednesday)British Transport Police have banned protests on Saturday at many of London's main rail stationsA vigil was held at Downing Street tonight to mourn the civilians and healthcare workers killed in Israel's bombing of GazaDolls were laid in front of the Prime Minister's residence to highlight the number of children and babies killed in the bloody warRather than a huge march in London, as has been seen in recent weeks with thousands of protesters converging on the capital, the Day of Action for Palestine has seen more than 100 events take place in different parts of the UK on Saturday.
47% : 'They will show their solidarity with Palestinians who are suffering unimaginable harm.'A spokeswoman for organisers Stop The War Coalition said on Friday: 'Tomorrow is the day of action that we've called for.''Groups around the country are organising local rallies and marches to basically build for the national demonstration that has been called for next Saturday,' she said.
46% : Elsewhere, a pro-Palestinian demo assembled outside Downing Street amid an ongoing 'day of action' by pro-Palestinian activists that has seen police issue dispersal orders following unrest on Whitehall.British Transport Police officers arrested at least five people at a sit-in at London Waterloo after they refused to leave the station despite an order banning public assemblies being enacted.
38% : She has called on pro-Palestinian marchers to show respect and to adhere to the law, warning that 'hate crime will not be tolerated'.
*Our bias meter rating uses data science including sentiment analysis, machine learning and our proprietary algorithm for determining biases in news articles. Bias scores are on a scale of -100% to 100% with higher negative scores being more liberal and higher positive scores being more conservative, and 0% being neutral. The rating is an independent analysis and is not affiliated nor sponsored by the news source or any other organization.