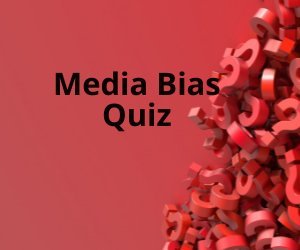 News Outlets – Where do they lean?
Take this fun Quiz to find out!
The news has always been a source of information about the world, current events, and politics for the general populace for generations. And in today's time and generation, there are more sources for news than there has ever been before. This means there are more options than ever before for you, the average American, to keep yourself informed.
But not every news source is equal. Or at least equally unbiased. It's nearly impossible for any one person, any one news outlet, to keep themselves from showing at least a little bias in the news they report, or how they choose to report it. But some are better at it than others.
Lucky for you, here at Biasly, we've already researched, compiled, and listed those media biases for you, so you can easily determine what direction your favorite news sources lean in the political arena.