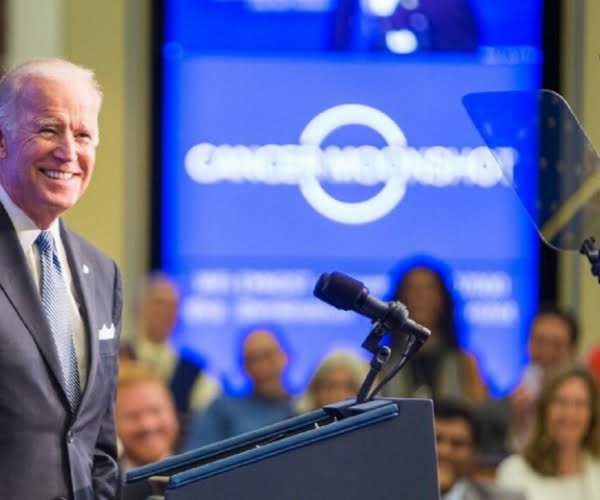 As the 2024 election rapidly approaches, numerous contenders are stepping into the arena to challenge Joe Biden for the presidency. One figure under intense scrutiny is Donald Trump: the second former President in 111 years to vie against an incumbent. The first was Theodore Roosevelt, who pursued a non-consecutive third term with the Progressive/Bull Moose Party in 1912.
One scenario envisions Trump surmounting legal obstacles to secure victory and clinch a non-consecutive second term. However, if he were to campaign while incarcerated, Trump's campaign would draw striking parallels to Eugene V. Debs' 1920 Presidential bid behind bars.
Within the Republican Party, Trump encounters intense internal opposition. Nonetheless, prominent conservatives like Sen. Lindsey Graham, Rep. Marjorie Taylor Greene, and Sen. JD Vance are rallying behind his re-election campaign.
Should the G.O.P. opt for an alternative candidate, contenders like Florida Governor Ron DeSantis or former Ambassador Nikki Haley might be able to challenge President Biden.
*Update: Following the publication of this article, notable changes have occurred in the Democratic race, marked by the entrance of Cenk Uygur and Dean Phillips as challengers to Biden. However, it's essential to highlight that this article does not delve into their candidacies. Meanwhile, among the leading Republican candidates, the contenders still running are Nikki Haley, Ron DeSantis, Chris Christie, and Vivek Ramaswamy.
Meanwhile, on the Democratic front, challengers to Biden include Environmental Lawyer Robert F. Kennedy Jr. and Author Marianne Williamson. Their potential success would signify a monumental historical milestone, unseating an incumbent President in a primary election.
Keeping all this in mind, here are the leading 2024 Presidential candidates and their distinct political leanings. This overview will exclusively focus on Democratic and Republican prospects, excluding independent or third-party contenders such as Jacob Hornberger of the Libertarian Party or Cornel West of the Green Party.
*Update: At the time of this article's publication, R.F.K. Junior was running as a Democrat. However, he recently switched to an independent candidacy.
Democrats:
Joe Biden, serving as the 46th President of the United States since 2021, brings a lengthy political legacy shaped by his decades in the Senate and tenure as Vice President under Barack Obama. As he navigates the myriad challenges of his presidency, including managing a deeply polarized nation, Biden faces both emotional support and critique. Many skeptics are concerned about the President's age, questioning if he is cognitively aware and capable enough to remedy deeply entrenched American divides.
Biden's foreign policy focuses on restoring traditional U.S. alliances, prioritizing diplomacy with Europe, and addressing global challenges with allies. "America is back. The transatlantic alliance is back. And we are not looking backward; we are looking forward, together."
Policy
Stance
Quote
Foreign Policy

Biden's foreign policy focuses on restoring traditional U.S. alliances, prioritizing diplomacy with Europe, and addressing global challenges with allies.

"America is back. The transatlantic alliance is back. And we are not looking backward; we are looking forward, together."

Ukraine

Biden supports the Ukrainian government.

"We rallied the world to support the brave people of Ukraine as they defend their liberty and their sovereignty with incredible dignity."

LGBTQ Rights
Biden strongly promotes LGBTQ rights, emphasizing the role of equality in advancing human rights and social justice.

"Every person should be treated with dignity and respect, and this bill represents a critical step toward ensuring that America lives up to our foundational values of equality and freedom for all. Full equality has been denied to LGBTQ+ Americans and their families for far too long."

Healthcare

Biden has defended and aimed to expand the Affordable Care Act, resulting in a surge of new members in February 2023.

"The result is more than 3 million people have newly signed up to the Affordable Healthcare [sic] Act. And today, more Americans have health insurance under the Affordable Healthcare [sic] Act than ever before."

Immigration

On immigration, Biden promotes less aggressive measures for asylum seekers. Yet, challenges arise from increased illegal migration, border security, and broader humanitarian issues.

"But instead of safe and orderly process at the border, we have a patchwork system that simply doesn't work as it should."

 

Climate Change

Biden's stance on environmental issues contrasts with Trump's, with one notable action being America's re-entry into the Paris Climate Agreement.

"On my very first day in office, I took action to return the United States to the Paris Agreement. Since then, our administration has been hard at work unlocking clean energy breakthroughs to drive down the cost of technologies that will require us to do — to achieve net-zero emissions, and working with the private sector on the next generation of technologies that will power a clean economy of the future."

Economic Growth

Biden emphasizes a bottom-up economic approach, asserting that prioritizing the middle class ensures upward mobility for the impoverished and sustained prosperity for the wealthy.

"It's about growing the economy from the middle out and bottom up instead of the top down … Because when the middle class does well, the poor have a ladder up and the wealthy still do very well."

Student Debt

Biden highlights his commitment to streamlining government processes for citizens, linking this to his promise of student debt relief and demonstrating his focus on meaningful change for the average American.

"My commitment when I ran for President was, as I said, I would — the government would work to deliver for ordinary people. A simple application process keeps that commitment that way, just as I'm keeping my commitment to relieve student debt."

Education

Biden stresses the importance of education in empowering individuals, emphasizing the nation's duty to ensure students realize and achieve their potential.

"I would say, literally, have the best-educated public in the world. Have our students gain confidence enough to know what they can do, to reach in. We have an obligation. We have an obligation to help them teach and reach their potential."

Abortion

Biden strongly disagrees with the Supreme Court's decision on Roe v. Wade, underscoring his commitment to safeguarding women's reproductive rights through executive action.

"Now, with the Vice President, Secretary Becerra, and Deputy Attorney General Monaco, I want to talk about an executive order I'm signing to protect reproductive rights of women in the aftermath of the Supreme Court's terrible, extreme, and, I think, so totally wrongheaded decision to overturn Roe v. Wade."

Gun Control

Biden advocates stricter gun control measures, stressing the importance of banning assault weapons, enhancing background checks, and implementing preventive measures to improve public safety.

"We need to ban assault weapons and high-capacity magazines. And if we can't ban assault weapons, then we should raise the age to purchase them from 18 to 21. Strengthen background checks. Enact safe storage laws and red-flag laws."

Taxes

 

Biden commits to transparently outlining his tax proposals, assuring those earning below $400,000 that their tax rates will remain unchanged.

 

"On March the 9th, I'm going to lay down in detail every single thing, every tax that's out there that I'm proposing, and no one … making less than $400,000 is going to pay a penny more in taxes," Biden told an audience in Virginia Beach, Virginia."

Regulation

Biden has encouraged executive and agency leaders to adopt more rigorous regulations.

"These recommendations should provide concrete suggestions on how the regulatory review process can promote public health and safety, economic growth, social welfare, racial justice, environmental stewardship, human dignity, equity, and the interests of future generations."

Small Businesses

Biden highlights the pivotal role of small businesses in driving economic growth and fostering community cohesion.

"Small businesses are the engines of our economic progress; they're the glue and the heart and soul of our communities."

Spending

Biden emphasizes a balanced fiscal approach to reduce deficits while safeguarding essential programs and investing in future-oriented sectors.

"We're cutting spending and bringing deficits down at the same time … We're protecting important priorities from Social Security to Medicare to Medicaid to veterans to our transformational investments in infrastructure and clean energy."
2.) Robert F. Kennedy Jr.:
Attorney and activist Robert F. Kennedy Jr. has long been a figure of interest, given his storied family lineage and his dedication to environmental and health concerns. As the son of a former U.S. Attorney General and Senator, Robert F. Kennedy, and the nephew of President John F. Kennedy, his heritage is intertwined deeply with American political history. Yet, R.F.K. Jr. has progressed his career through advocacy rather than electoral politics. Notably, on October 9th, Kennedy announced he was leaving the Democrats behind, transitioning to an independent candidacy.
Policy
Stance
Quote
Environmental Protection
As an attorney, Kennedy has litigated to protect natural resources, often emphasizing the connection between a healthy environment and societal well-being.
"The most patriotic thing you can do is to take care of the environment and try to live sustainably."
Climate Change
R.F.K. Jr. suggests that the narrative around climate change is manipulative, advocating for freedom and market-driven solutions while criticizing polluters for profiting at the public's expense.
"Climate change is being used to control us through fear. Freedom and free markets are a much better way to stop pollution. Polluters make themselves rich by making the public pay for the damage they do."
Vaccine Skepticism
Over recent years, Kennedy has garnered controversy for his skepticism towards vaccines, routinely raising concerns about their safety and potential links to various ailments.
"There's no vaccine that is safe and effective."
Ukraine
R.F.K. Jr. has no interest in prolonging U.S. involvement in the Ukrainian conflict. Although he condemned Russia's actions, Kennedy placed much of the blame on America for its endorsement of continued NATO expansion following the Cold War.
"I abhor Russia's brutal and bloody invasion of that nation … But we must understand that our government has also contributed to its circumstances through repeated deliberate provocations of Russia going back to the 1990s."
Healthcare
Kennedy is in favor of a single-payer system. He does not go as far as advocating for universal healthcare. Still, he does promote a more moderate public option program akin to Obamacare.
"I would say that my highest ambition would be to have a single-payer program . . . where people who want to have private programs can go ahead and do that, but to have a single program that is available to everybody."
Economic Growth
R.F.K. Jr. emphasizes that a robust middle class is pivotal for political stability and democratic integrity, suggesting that evenly distributed economic power prevents disparities that can spur unrest or autocracy.
"A strong middle class is necessary for political stability and democracy."
Student Debt
Despite supporting Biden's student loan forgiveness program, Kennedy critiqued the President for not uniting Congress on student loan forgiveness, attributing the SCOTUS ruling against the program to this oversight.
"The unfortunate SCOTUS ruling striking down President Biden's student loan forgiveness program was the predictable result of Biden's failure to bring Congress together on this issue of crucial importance to young Americans."
Education
R.F.K. Jr. advocates both public and charter schools.
Question: "Do you support charter schools?"

Kennedy Voter Base: "Yes, but not at the expense of funding public schools."

Abortion
Kennedy supports pro-choice views with certain gestational limits.
"I believe a decision to abort a child should be up to the women during the first three months of life … Once a child is viable, outside the womb, I think then the state has an interest in protecting the child."
LGBTQ Rights
R.F.K. Jr. is no ally of the LGBTQ community, having made controversial remarks about the cause of sexuality in children relating to chemicals in the water.
"And so the capacity for these chemicals that we are just raining down on our children right now to induce these very profound sexual changes in them is something we need to be thinking about as a society."
Gun Control
R.F.K. Jr. is a vigorous protector of gun ownership, believing significant restrictions may be unfeasible.
"I do not believe that there is, within that second amendment, that there's anything we can meaningfully do to reduce the trade in the ownership of guns … and I'm not going to take people's guns away."
Foreign Policy
R.F.K. Jr. advocates a more measured U.S. foreign policy, particularly when engaging with nations adverse to U.S. interests, like China.
"Let's let Taiwan and China work out that issue on their own, and back off militarily."
Taxes
Kennedy expresses concern over the widening wealth gap in the U.S., believing the middle class has eroded, and advocates for higher taxes on the wealthy and corporations to address these imbalances.
"I definitely think that the gap between rich and poor in this country is much too large, that we've destroyed the middle class, and that the very wealthy people ought to be paying more in taxes and corporations."
Regulation
R.F.K. Jr. warns against the potential consequences of stringent U.S. cryptocurrency regulations, suggesting that Biden's proposed 30% tax on crypto mining could deter industry growth and push innovation to more lenient areas.
"It is a mistake for the U.S. government to hobble the industry and drive innovation elsewhere … Biden's proposed 30% tax on cryptocurrency mining is a bad idea."
Small Businesses
Kennedy championed organic food consumption to protect clean water and small family farms, highlighting the increasing dominance of multinational corporations in agriculture.
"The American landscape is now being transformed with a few large, multinational corporations that are taking over produce production."
Spending
Emphasizing his non-interventionist views, Kennedy advocated redirecting military resources toward increased domestic spending.
Question: "Should the government make cuts to public spending in order to reduce the national debt?"

Kennedy Voter Base: "No, reduce military spending instead."
3. Marianne Williamson:
As an author and activist, Marianne Williamson emerged on the national political stage with a distinctive blend of progressive ideals and spiritual rhetoric. While she may be best known for her bestselling self-help books and lectures on spirituality, her foray into the political arena back during the 2020 Democratic primaries displayed her as a voice for transformative change in the form of democratic socialism.
Policy
Stance
Quote
African-American Reparations
Williamson emphasizes a comprehensive plan for approaching historical injustices, proposing a minimum of $1 trillion to descendants of formerly enslaved people through a 20-year payment plan.
"When our history is viewed through a clear lens – white America is seen owing a debt to the descendants of enslaved people."
Minimum Wage
During the COVID pandemic, Williamson criticized the Biden Administration's $1.9 trillion COVID-19 package, remarking that the stimulus bill, which lacked a minimum wage hike, was not as comprehensive as it should be.
"It's like rescuing people who are drowning in the center of the ocean, but you put them back on the shore and they're still living as little more than serfs in their own land."
Healthcare
Williamson advocates a single-payer Medicare for all/universal healthcare system, placing her farther to the left on the political spectrum than R.F.K. Jr. As we previously mentioned, the latter only endorses a more moderate system that functions similarly to the Affordable Care Act.
"You just don't touch them (referring to Social Security and Medicare). That's not where the money should come from. And we should lift the cap on Social Security, and we should have universal health care, Medicare for All."
Student Debt
Williamson thinks the U.S. should do everything possible to reduce the national student loan debt.
"If we get rid of this college debt, think of all the young people who will have the discretionary spending … They'll be able to start their business. The best thing you can do to stimulate the U.S. economy is to get rid of this debt. This is not just about a plan to do it, it's about a philosophy of governing."
Education
Williamson believes schools should promote inclusivity regardless of background, tailor their approach to community needs, foster collaboration among students, parents, and teachers, and ensure teachers benefit from stable unions and fair pay.
"The way to take care of America's economy ten years from now is to take better care of our children today."
Climate Change
Williamson's climate plan targets 100% renewables by 2035, enhances energy efficiency, stops fossil fuels, upgrades grids, manages emissions, challenges industrial farming, prioritizes nuclear fusion, and aids fossil fuel worker transition.
According to her website, Williamson will:

"Provide a framework for making public investments in renewable energy, environmental justice, sustainable infrastructure and transportation, and a national green jobs program can revitalize our economy and utilize our innovative and human capacity to benefit all our people."

Economic Growth
Williamson aims to confront America's visible challenges and the underlying economic issues driving the nation's pervasive despair.
"I am running for President to address that – not just the symptoms, but also the causes, of this era of American despair. When you do, you see a great big elephant sitting on the coffee table in America's living room. That elephant is our need for fundamental economic reform."
Abortion
Marianne Williamson supports a woman's right to choose, believing that a decision to carry out an abortion should be a private matter that the government should not regulate in any oppressive capacity.
"I believe abortion is a moral issue, but it is an issue of private, not public morality. I do not believe government has that right to legislate our private morals."
LGBTQ Rights
Williamson is a staunch advocate for LGBTQ rights, believing in equal protection and fairness for all, regardless of sexual orientation or gender identity.
"In a Williamson administration, no person, no matter their sexual orientation or gender identity, will feel unsupported by their government. They will live with the absolute knowledge that they and their rights are both honored and protected by the highest authorities in the land."
Gun Control
Williamson intends to champion violence reduction measures and curtail the availability of assault and semi-automatic guns while limiting the use of accessories such as bump stocks, high-capacity cartridges, and 3-D printed weapons; she believes that military-grade arms shouldn't be in civilian hands.
According to her website, Williamson will:

"Eliminate the sale of assault rifles and semi-automatic weapons, ban bump stocks, high-capacity magazines, and 3-D printing of firearms. Assault weapons are used as weapons of war, and should not be sold to private citizens."

Ukraine
Williamson supports assisting Ukraine to the most necessary extent, emphasizing the importance of safeguarding the nation from Russian aggression while not going overboard to neglectful domestic spending.
"While I do not support all of the rhetoric of the President … regarding this war, for the most part, I support that policy … If we were to withdraw military support from Ukraine right now, there would be no Ukraine … That is not acceptable to me."

Foreign Policy
Williamson sports a highly non-interventionist policy stance, believing that America should not be the police force of the world that enforces democracy wherever it sees fit.
"This posture of us versus them, and we're going to play tough guy, and that kind of toxic masculinity cowboy stuff in American foreign policy will end with me."
Taxes
Williamson intends to implement equitable taxation on the affluent, businesses, and financial institutions while lessening the tax burden on the working class, noting the significant wealth accumulation by America's wealthiest in 2021.

According to her website, Williamson will:

"Enact fair taxes on the wealthy, corporations, and Wall Street, and reduce taxes on working people. The richest people in America increased their wealth by a total of $6.5 trillion in 2021."

Regulation
One area of regulation that Williamson expresses interest in is social media. She believes the government should refrain from implementing mandatory rules for differentiating between genuine and misleading news coverage.
Question: "Should the government regulate social media sites, as a means to prevent fake news and misinformation?"

Williamson Voter Base: "No, the government should not determine what is fake or real news."

Small Businesses
Williamson emphasizes the need for tax reforms that close corporate loopholes, thereby promoting fairness and enabling small businesses to thrive, while also advocating for a mindful increase in the estate tax that considers the unique challenges faced by family-owned businesses.
"Closing the loopholes that give big breaks to large corporations, and ensuring they pay their fair share of taxes to level the playing field so small businesses can compete."

"Raising the estate tax with special care given to help family businesses pay-off the estate tax bills over time so we don't shut down small businesses."

Spending
Marianne Williamson highlights the disparity in political influence, suggesting that ordinary citizens lack the access that wealthy individuals and big corporations have due to their financial contributions, leading to policies that often favor the latter.
"Most of us have little access to our representatives because we're not cutting them campaign checks and we're not spending money on lobbying. This kind of engagement is reserved for the wealthy and large corporations, and our national policies reflect that."
Republicans:
Donald Trump, the 45th President of the United States, served from 2017 to 2021, blending traditional conservatism with a distinctive America-First view. Whether or not Trump will be able to continue his conservative policies in 2025 is uncertain, as the former Commander-in-Chief is currently battling 91 criminal charges through 4 indictments, many of which tie to his denial of the 2020 election results and the subsequent Capitol riots on January 6th, 2021.
Policy
Stance
Quote
Taxes
Economically speaking, Trump implemented the Tax Cuts and Jobs Act in 2017.
"And then, when I watched the news — as you know, we had the largest tax cuts in our history just approved."
Economic Growth
Throughout his presidency, Donald Trump frequently emphasized the strength and success of the U.S. economy. He often attributed this success to his policies, which included tax cuts, deregulation, and an aggressive stance on trade.
"For the first time in decades, we are no longer simply concentrating wealth in the hands of a few. We're concentrating and creating the most inclusive economy ever to exist. We are lifting up Americans of every race, color, religion, and creed."
Education
Trump's 2024 education policy opposes critical race theory and gender ideology, seeks civil rights probes into discrimination, and proposes cutting administrative staff, ending teacher tenure, and electing school principals.
"As the saying goes, personnel is policy and at the end of the day if we have pink-haired communists teaching our kids we have a major problem … We're at the end of the list on education and yet we spend the most, but we're going to be tops in education no matter where you go anywhere in the world."
Student Debt & Interest
Trump suggested a single income-driven repayment plan with 12.5% payments over 15 or 30 years based on degree type, with debt forgiveness, and paused federal student loan interest during COVID-19, per the Department of Education.
"I've waived interest on all student loans held by federal government agencies, and that will be until further notice."
Trade Policies
Trump's protectionist outlook surfaced in his trade policies against China in 2016.
"We can't continue to allow China to rape our country."
Immigration & the Border Wall
Regarding immigration, the former President advocated for the U.S.-Mexico border wall.
"A nation without borders is not a nation."

"China built a wall that's 13,000 miles long 2,000 years ago. My ambition is for ours to be much higher."

Climate Change & the Paris Climate Agreement
On the environment, Trump does not hold a favorable opinion about the legitimacy of climate change, specifically regarding the Paris Climate Agreement. His departure from the Obama-era legislation is consistent with earlier statements in 2012 regarding climate change being a Chinese hoax.
"I was elected to represent the citizens of Pittsburgh, not Paris… The concept of global warming was created by and for the Chinese in order to make U.S. manufacturing non-competitive."
Healthcare
Trump criticized the Affordable Care Act, leading to significant changes like the repeal of the Individual mandate in 2019, which removed tax penalties for the uninsured.
"We eliminated Obamacare's horrible, horrible, very expensive and very unfair, unpopular individual mandate. A total disaster. That was a big penalty. That was a big thing. Where you paid a lot of money for the privilege […] of having no healthcare."
LGBTQ Rights
President Donald Trump faced criticism for appointing Supreme Court justices perceived by some as having records or stances unsupportive of LGBTQ rights.
"That's what it's all about. We live with the decision of the Supreme Court."
Gun Control
During his presidency, Trump consistently advocated for Second Amendment rights, emphasizing individual liberties and self-defense while occasionally showing openness to measures like enhanced background checks.
"So long as I am President, I will always protect your Second Amendment rights to keep and bear arms."
Ukraine
Trump claimed he could resolve the Ukraine War in 24 hours based on his relationships with Vladimir Putin and Volodymyr Zelenskyy. Trump suggested he would persuade Zelenskyy to propose a peace deal to Putin and then pressure Putin to accept it by threatening increased support for Ukraine if he declined.
"I know Zelenskyy very well, and I know Putin very well, even better. And I had a good relationship, very good with both of them. I would tell Zelenskyy, no more. You got to make a deal. I would tell Putin, if you don't make a deal, we're going to give him a lot. We're going to [give Ukraine] more than they ever got if we have to. I will have the deal done in one day. One day."
Foreign Policy
Trump's foreign policy prioritized an "America First" approach, focusing on national interests and economic autonomy, favoring bilateral trade, and pulling the U.S. from agreements like the Paris Climate Accord and the Iran nuclear deal.
"From this day forward, a new vision will govern our land. From this day forward, it's going to be only America first, America first."

Regulation
Trump prioritized deregulation during his presidency, advocating for reduced governmental oversight to stimulate economic growth and lessen bureaucratic constraints on businesses.
"We have undertaken a historic effort to massively reduce job‐crushing regulations, creating a deregulation task force inside of every Government agency."
Small Businesses
Trump emphasizes his belief that the regulatory environment in America is overly restrictive, making it challenging to initiate and operate small businesses. He underscores a core tenet of his platform, suggesting that excessive governmental oversight stifles entrepreneurship and economic growth.
"You can not ever start a small business under the tremendous regulatory burden that you have today in our country. We're going to end it. I am going to cut regulations massively."
Spending
Trump expressed optimism about rapidly balancing the federal budget by making incremental cuts.
"It can be done. … It will take place and it will go relatively quickly.  … If you have the right people, like, in the agencies and the various people that do the balancing … you can cut the numbers by two pennies and three pennies and balance a budget quickly and have a stronger and better country."
Ron DeSantis, the Governor of Florida since 2019, has rapidly emerged as a prominent figure within the Republican Party. Notably, he emphasized the importance of maintaining an unrestricted economy open for business during the COVID-19 pandemic, putting economic vitality at the forefront and leaving health and safety regulations in the background.
Policy
Stance
Quote
Vaccine Mandates
DeSantis' pandemic management was noticeably apprehensive of federal involvement, as the Governor resisted strict lockdown measures and opposed vaccine passports and mandates out of concern that they would "create two classes of citizens based on vaccinations."
"It's completely unacceptable for either the government or the private sector to impose upon you the requirement that you show proof of vaccine to just simply be able to participate in normal society."
Climate Change
DeSantis has previously designated comprehensive climate change action as "left-wing stuff," which his administration had no interest in.
"What I've found is, people when they start talking about things like global warming, they typically use that as a pretext to do a bunch of left-wing things that they would want to do anyways. We're not doing any left-wing stuff."
Education
Education has been a focal point of DeSantis' tenure in Florida. He has supported measures to redirect funding from public institutions to charter schools.
"…but the school districts don't necessarily have the same market signals that a private school or a public charter school has. If a public charter school's not doing a good job, people aren't going to go there."
Immigration
DeSantis firmly favors stringent border policies and has been critical of sanctuary cities.
"If you have folks that are inclined to think Florida is a good place, our message to them is that we are not a sanctuary state."
Border Security
The Governor has expressed interest in cooperating with the Mexican government to target and eliminate drug cartels pushing fentanyl into the U.S., even going as far as using military force as early as "Day one" of his presidency.
"The President of the United States has got to use all available powers as commander-in-chief to protect our country and to protect the people. So when they're coming across, yes, we're going to use lethal force."
Student Debt & Loan Repayment
DeSantis has pointed out in the past that he believes universities have exploited federal loans at the expense of students, emphasizing the need for accountability and reforms to ensure students have successful pathways.

However, he has also argued that blue-collar workers should not be responsible for paying off the debt of students who obtain "useless degrees."

"I have sympathy for some of these students because I think they were sold a bill of goods. I think these universities knew that they could take all this federal loan money … So we need to do things to make it better for our students to be able to have pathways for success, but it starts with holding these universities accountable."

"It's wrong to say that a truck driver should have to pay off the debt of somebody who got a degree in gender studies."

Economic Growth
DeSantis stresses the importance of focusing on economic restoration and elevating the middle class, believing voters prioritize these substantive issues over political narratives.
"We're here to talk about restoring this economy. We're here to talk about uplifting the middle class … To me, if you ask voters, are they more interested in hearing about that or the process stories about politics? I think that they want to hear about the country's future so that's what we're going to talk about."
Abortion
DeSantis emphasizes his distinct record in championing pro-life measures, suggesting that while others may talk or advocate for the cause, he has taken tangible actions to uphold and advance pro-life protections during his tenure.
"Different groups, you know, are gonna have different agendas, but I can tell you this: Nobody running has actually delivered pro-life protections. I have done that. I've stood up. I've said that I would stand for life, and we have done that, and we have delivered, and we're proud of that."
LGBTQ Rights
DeSantis' signing of the "Don't Say Gay" bill, which restricts discussion of sexual orientation and gender identity in early elementary grades, has thrust him and Florida into the center of national cultural debates, facing criticism for potentially marginalizing LGBTQ individuals. At the same time, DeSantis and supporters advocate for parental rights in education.
"We will make sure that parents can send their kids to school to get an education, not an indoctrination."
Gun Control
As usual with most conservatives, DeSantis is staunchly pro-Second Amendment, signing legislation allowing Floridians to carry concealed firearms without permits.
"Constitutional Carry is in the books."
Healthcare
Governor Ron DeSantis prioritizes cost transparency and consumer choice in Florida's healthcare system, advocating for reduced bureaucracy and direct primary care options to increase affordability and accessibility for Floridians.
"Florida continues to lead the nation in ensuring accountability in the healthcare industry and in introducing reforms to combat rising prescription costs … This executive order requires accountability and transparency for pharmaceutical middlemen when doing business with the state, thereby reducing the upward pressure on prescription drug costs."
Ukraine
DeSantis adopts a non-interventionist policy stance regarding Ukraine, remarking that the Biden Administration should refrain from providing as much support as it has throughout the conflict.
"I just don't think that's a sufficient interest for us to escalate more involvement. I would not want to see American troops involved there."
Foreign Policy
Ron DeSantis supports America's continued involvement in NATO but advocates the alliance to focus on tackling terrorism more effectively.
Question: "Should the U.S. remain in NATO?"

DeSantis Voter Base: "Yes, but NATO should focus more on counter-terrorism strategies."

Taxes
DeSantis signed Florida's largest-ever tax relief plan of $2.7 billion for 2023-2024, offering exemptions on baby essentials and multiple sales tax holidays.
"Because of President Biden's disastrous economic policies, Florida families are feeling the pressure of inflation on their wallets … But in Florida, we are ensuring that our state's economic success gets passed on to the people that made it possible. I will continue to push smart fiscal policy that will allow Florida families to keep more of their hard-earned money in their pockets. Stronger families make a stronger Florida."
Regulation
DeSantis has consistently championed limited government intervention, particularly during the COVID-19 pandemic, emphasizing individual liberties and local autonomy over statewide lockdowns and mask mandates.
"Nobody should lose their job due to heavy-handed COVID mandates and we had a responsibility to protect the livelihoods of the people of Florida. I'm thankful to the Florida Legislature for joining me in standing up for freedom."
Small Businesses
DeSantis emphasizes small businesses' crucial role in Florida's economic landscape, applauding their adaptability and resilience during challenging times, and reaffirms his dedication to fostering a conducive environment for their growth and success.
"Small businesses are the backbone of Florida's economy and I remain committed to creating an environment where they can thrive … I am proud of how small businesses in Florida have pivoted, found innovative solutions and shown incredible resiliency this year. I will continue to support Florida's small businesses."
Spending
DeSantis announced that he would shut down four federal departments to streamline government operations if he secured the presidency.
"We would do Education, we would do Commerce, we'd do Energy, and we would do I.R.S."
Doug Burgum, the Governor of North Dakota since 2016, represents a unique fusion of entrepreneurial acumen and pragmatic governance in the American political landscape. Before his tenure as Governor, Burgum made a name for himself in the tech industry, most notably as the long-time executive of Great Plains Software, which Microsoft eventually acquired.
Policy
Stance
Quote
Regulation
Central to Burgum's leadership style is innovation, efficiency, and governmental deregulation.
"Regulation is not going to solve our country's problems at a time when innovation is happening super rapidly," Burgum said to President Trump, noting North Dakota is investing in carbon-capture technology that could also see use for enhanced oil recovery. "We've got to get back on the innovation team as a country."
Economic Growth
As for monetary policy, Burgum recognizes North Dakota's historic reliance on agriculture.
"Let's take the handcuffs off our ranchers and livestock producers."
Clean Air & Water
On environmental matters, while supporting North Dakota's large oil industry, Burgum has also signaled a willingness to engage in conversations about sustainable practices and environmental stewardship.
"We all want the same thing: clean air and water. North Dakota has some of the cleanest air and water in the nation, and our nation has some of the cleanest air and water in the world. If you've had a chance to travel around the world lately, you'll be thankful you're living in the United States because we do such a great job here. To make sure that it stays that way, we took a department inside another agency, elevated it to cabinet level and created the Department of Environmental Quality."
LGBTQ Rights
Burgum signed legislation prohibiting government institutions and public schools from having to refer to transgender students by their desired pronouns.
The Governor claimed this law "largely codifies existing practices while reaffirming the First Amendment right to free speech … balancing the rights and interests of students, parents and teachers."
Climate Change
Burgum is a strong ally of the oil and gas industry, crediting it for driving North Dakota's economic expansion.
"The state's never been in better financial shape, and a big thank you to the oil and gas industry for that. But once again, we find under this administration that there's a lot of headwinds."
Education
Burgum advocates early career exploration, emphasizing work-based learning and structured pathways to ensure students are "choice ready" for careers, college, or the military, thereby addressing workforce gaps and benefiting communities.
"And by supporting all students to be choice ready, meaning whether you're ready for a career, you're ready for college, you're ready for the military. So choice ready means we want to be empowering our youth and addressing, at the same time, addressing our workforce shortage and making positive impacts for our communities."
Student Debt
Burgum is vehemently against canceling student loan debt, viewing President Biden's plans as reckless and irresponsible.
"This horribly misguided and incredibly unfair plan undermines a core American principle that individuals are responsible for paying off their own personal debts."
Abortion
Doug Burgum believes that while he and his state are pro-life, the issue of abortion should be decided by individual states based on the 10th Amendment, cautioning against excessive federal intervention.
"I'm a pro-life governor of a very pro-life state. But I am on the record that we should not have a federal abortion ban. The reason why is very simple, it's the 10th Amendment in the Constitution. It says that there were certain duties allowed to the federal government delegated to them by the states. The rest are left to the states or to the people. If we say that the Fed should be in on this one, where do we stop? I say that we follow the Constitution and this is returned to the states."
Gun Control
Burgum aligns with a conservative stance on gun rights, reflecting the broader views of his state and party.
"Obama has to be the greatest President ever for the gun industry … The more he tries to take away gun rights, the more gun sales go up. If we're trying to solve the problem for safety with children in schools, let's address that. If we have to solve the problem with mental health, let's do that."
Healthcare
Burgum signed a law criminalizing gender-affirming care for minors.
"Going forward, thoughtful debate around these complex medical policies should demonstrate compassion and understanding for all North Dakota youth and their families."
Ukraine
Burgum favors supporting the Ukrainian government to repel the ongoing Russian invasion.
Question: Right. "So in a President Burgum administration, does Ukraine support change?"

Burgum: "Well, we have to win the war in Ukraine."

Question: "Period?"

Burgum: "Period. We have to do that. And it's unfortunate that we're even in this spot."

Foreign Policy
Burgum stresses the importance of recognizing genuine threats to America, suggesting that internal divisions are misguided, and that the nation should unite against external adversaries like Russia and China.
"China has denied over and over again sending military equipment to Russia since the invasion of Ukraine, yet we have the receipts."
Taxes
Burgum has championed North Dakota's competitive advantage in having the nation's lowest income tax rates among states with individual income tax, aiming to attract and retain workers.
"While this isn't the flat tax we originally proposed, North Dakota will still be able to claim the lowest income tax rates in the nation among states that have individual income tax, helping us to recruit and retain workers to address our workforce challenges."
Small Businesses
Burgum stresses the importance of innovation and entrepreneurship in small businesses, suggesting that the same principles have guided his efforts to revamp state governance and enact pro-business economic policies.
"Innovation and entrepreneurship are hallmarks of successful small business and we've tried to apply that same mindset to reinvent state government while enacting policies that strengthen and diversify our economy."
Spending
In 2022, Burgum presented a proposed budget of $18.4 billion, marking a rise of over 3% in state expenditure, allocating $3 billion for infrastructure, and boosting funds for workforce development and public worker wages.
Burgum's budget plan, in his words, "leverages investments in infrastructure, community and economic development for the future and reduces taxes for workers while tackling our No. 1 barrier to economic growth, our workforce challenge."
As Governor of South Carolina from 2011 to 2017 and Ambassador to the United Nations from 2017 to 2018, Nikki Haley has risen as a prominent voice within the Republican Party. Her political expertise involves neo-conservative values and globally aware diplomatic agendas.
| | | |
| --- | --- | --- |
| Policy | Stance | Quote |
| State Identity | On the controversial matter of the Confederate flag, which flew at the South Carolina statehouse grounds, Haley demonstrated her leadership following the tragic Charleston church shooting in 2015. | "This [confederate] flag, while an integral part of our past, does not represent the future of our great state." |
| | Haley was instrumental in the U.S. decision to exit the U.N. Human Rights Council, citing its hypocrisy and "failure to hold human rights abusers accountable." | "Human rights abusers continue to serve on, and be elected to, the council … The world's most inhumane regimes continue to escape its scrutiny, and the council continues politicizing scapegoating of countries with positive human rights records in an attempt to distract from the abusers in its ranks." |
| Immigration | Haley's position on immigration is balanced, rooted in her family's migrant experience and emphasizing the importance of legal processes and national security. | "We must fix our broken immigration system. That means stopping illegal immigration. And it means welcoming properly vetted legal immigrants, regardless of their race or religion. Just like we have for centuries." |
| Climate Change | While Haley acknowledges the reality of climate change, she has been critical of international agreements like the Paris Agreement. | "Just because we pulled out of the Paris accord doesn't mean we don't believe in climate protection," Haley said. "We're not saying that climate change is not real. It is real." |
| Economic Growth | Nikki Haley criticizes the fiscal policies of Presidents Biden, Trump, and Obama, suggesting their unprecedented increase in national debt leans towards socialism and underscores a bipartisan concern about the country's financial trajectory. | "Joe Biden is proving that reckless spending is the road to socialism. But he's not the only culprit. Joe Biden, Donald Trump and Barack Obama added more to our national debt than the previous 42 Presidents combined. They tripled the debt from $10 trillion to $33 trillion." |
| Education | At a Moms for Liberty event in New Hampshire, Haley supported classroom transparency and school choice, calling for reduced U.S. Education Department influence. | "No parent should ever wonder what's being said or taught to their child in the classroom. We need full transparency in the classroom always." |
| Student Debt | Haley opposes the cancellation of student debt, believing in personal responsibility and the potential economic ramifications of such a move. | "A President cannot just wave his hand and eliminate loans for students he favors, while leaving out all those who worked hard to pay back their loans or made other career choices." |
| Abortion | Haley supports pro-life policies, advocating for the rights of the unborn and opposing abortion. | "I'm strongly pro-life, very pro-life, and not because my party tells me to be, but my husband was adopted, and so every day I know the blessings of having him there." |
| LGBTQ Rights | Haley has raised concerns about transgender girls in female sports and classroom discussions on transgender issues, emphasizing parental rights in education. | "The idea that you've got these girls who've worked so long to get to the point in their high school career, and then have a biological boy step up, who's physiologically going to be different, have them step up and take over all that hard work that they've done, and then you're going to go and say, 'Oh, and they get to change in your locker room?" |
| Gun Control | Haley has accentuated the importance of mental health in preventing school shootings, proposed placing a mental health counselor in every school, rejected "red flag" laws, and reiterated her stance on the constitutional right to bear arms while advocating for stricter enforcement of current gun laws and opposing gun-free zones. | "More murders are caused by street crime than anything else, so let's start focusing on what we can deal with … Let's get illegal guns off the street; let's have the backs of law enforcement." |
| Healthcare | Nikki Haley opposes the one-size-fits-all approach of federal mandates like the Maintenance of Effort (M.O.E.) provisions in the Affordable Care Act, advocating for more state flexibility in managing Medicaid programs to cater to their unique populations and financial situations. | "States are unable to afford the current Medicaid program, yet our hands are tied by the M.O.E. requirements." |
| Ukraine | Haley asserts that supporting Ukraine against Russia is vital for U.S. interests, emphasizing the broader implications for freedom and criticizing Putin's tyranny. | "This is bigger than Ukraine … This is a war about freedom, and it's one we have to win." |
| Foreign Policy | Haley places strategic importance on ensuring that America remains a leading force in agriculture. She believes the U.S. can maintain leverage over China by doing so, making them reliant on American agricultural products to feed their population. | "Our job is to make sure that we are dominant when it comes to agriculture so that China is always dependent on America for their food." |
| Taxes | Haley's "Freedom Plan" aimed to cut federal gas and lower income tax rates while making tax breaks for small businesses permanent. Additionally, it proposed the termination of some tax deductions, including the SALT deduction. | "My tax cuts will put thousands of dollars in middle-class families' pockets." |
| Regulation | One specific aspect of Haley's economic plan focuses on federal oversight, criticizing Democrats and Republicans for irresponsible national expenses. | "Joe Biden has created a political subsidy economy. That's what Bidenomics really is. The government is taking money from the middle class and giving it to everyone else. The well-connected are getting wealthier through corporate welfare, while the poor get trapped in regular welfare." |
| Small Businesses | Haley's "freedom plan" prioritizes a simplified tax code that lightens the financial load on working families and permanently upholds relief for small businesses, aiming for a system that every household can navigate without specialized help. | "We'll cut income taxes for working families. And we'll make the small-business relief in the 2017 tax cuts permanent. The goal is to create a tax code that's so simple, every family can understand it — no accountant needed." |
| Spending | Haley noted that uncontrolled government spending leads to socialist tendencies, explicitly pointing out Joe Biden's approach. However, she also highlighted that Biden, Trump, and Obama significantly contributed to the national debt, inflating it from $10 trillion to $33 trillion, surpassing the combined contributions of the 42 Presidents before them. | "Joe Biden is proving that reckless spending is the road to socialism. But he's not the only culprit. Joe Biden, Donald Trump and Barack Obama added more to our national debt than the previous 42 Presidents combined. They tripled the debt from $10 trillion to $33 trillion." |
Tim Scott, a U.S. Senator from South Carolina since 2013, carved out a distinctive place within the Republican Party, acting as a leading voice on conservative principles, race, and opportunity. His unique journey from a struggling high school student to a prominent senator provides him with a compelling narrative that resonates across various demographics.
| | | |
| --- | --- | --- |
| Policy | Stance | Quote |
| Economic Growth | From a financial standpoint, Scott is a stalwart advocate for free-market principles and entrepreneurial ambition. The Senator often underscores the importance of self-reliance and the role of government in fostering, not hindering, economic growth. | "I will fight to create a regulatory environment where businesses can prosper, and the free market can work without the heavy hand of government intervention." |
| Criminal Justice | In matters of criminal justice and police reform, the Senator introduced the JUSTICE Act in 2020, aiming to bring accountability and transparency to policing while ensuring the safety of officers and the public. | "We must do more than inhale and exhale. We must offer more than words and social media posts. The JUSTICE Act is our answer to that silence. It is our nation's chance to breathe again." |
| Education | Scott's position on education aligns with many conservatives, supporting school choice to ensure every child, regardless of socio-economic background, can access high-quality education. | "We need to give her as many options as possible. And when we do that, the kids will have a better chance at succeeding at life. So parents, choice." |
| Racial Equality | Scott, as the only African-American Republican in the Senate, prioritizes race and opportunity. His Opportunity Zones initiative in the 2017 tax reform seeks to boost investment in underprivileged communities of color. | "The Opportunity Zone program represents the good that leaders can do for communities across the country when we work together toward common sense solutions." |
| Student Debt | Scott voted to contest President Biden's executive order on student loan forgiveness, suggesting it overstepped constitutional boundaries. Scott believes this action burdens working families with potential costs reaching a trillion dollars. | "This isn't fair. I'm voting to overturn his illegal and unconstitutional executive order and make life easier for Americans already struggling in President Biden's broken economy." |
| Climate Change | Scott emphasized the urgency of addressing the border crisis over climate concerns. While acknowledging the reality of climate change, he cautioned against sending jobs to countries that haven't reduced their carbon emissions. | "This is ridiculous to talk about a climate emergency when we have a border emergency that is an existential threat right now." |
| Abortion | Scott is a pro-life advocate who opposes abortion rights. He believes in protecting the rights of the unborn and has consistently supported legislation restricting abortion access. | "I am strongly pro-life, supporting the Child Interstate Abortion Notification Act, Pain-Capable Unborn Child Protection Act, and the No Taxpayer Funding for Abortion Act. Since Roe vs. Wade, more than 50 million Americans have never had the opportunity to touch our soil, and that is a tremendous tragedy." |
| LGBTQ Rights | On "The View," Scott got booed for defending Governor DeSantis and comments on LGBTQ+ indoctrination until Whoopi Goldberg stepped in; Scott later challenged the show's portrayal of his success with systemic racism. | "I think Disney and Ron have been a combat zone for a number of months over what I thought was the right issue as it relates to our young kids and what they're being indoctrinated with. I thought he started off on the right foot on that issue." |
| Gun Control | Scott backed amendments by Senators Cornyn and Grassley for stricter gun checks and due process but opposed those by Senators Feinstein and Murphy over Second Amendment concerns; none secured enough Senate votes to progress. | "I also voted for a separate amendment that improves our mental health screening in relation to firearm purchases, and provides more resources and tools to improve the National Instant Criminal Background Check System. We know there is a mental health component with many of these gun crimes, and we need to improve our systems to account for that." |
| Healthcare | Scott advocates patient-focused healthcare reforms, including nationwide insurance options and malpractice reform, while opposing Obamacare due to its rising costs. | "I am a passionate advocate for patient-centered health care. Doctors and their patients, not the federal government, should be making health care decisions. We all want every American to have access to affordable care; however, there are stark contrasts in how Democrats and Republicans believe we get there." |
| Ukraine | Scott stated that most U.S. aid to Ukraine is guaranteed loans, arguing that weakening Russia's military protects NATO territories and enhances the safety of the U.S. homeland. | "Ninety percent of the resources that we send over to Ukraine is guaranteed as a loan … Our national vital interest is in degrading the Russian military. By degrading the Russian military, we actually keep our homeland safer … An attack on NATO territory would bring us and our troops in [to the war]. By degrading the Russian military, we reduce, if not eliminate, an attack on NATO territory." |
| Foreign Policy | During the U.S. Senate Committee hearing, Scott highlighted China's growing threat. He criticized the Biden administration for driving businesses to China. He urged a return to free-market values and fewer regulations while endorsing the FEND Off Fentanyl Act to counter China's harmful influence. | "It's time we renew our commitment to the principles that made us the greatest nation on God's green earth." |
| Taxes | Scott has taken credit for legislating tax reform that benefits all Americans, collaborating with peers to craft legislation that boosts opportunities and wages. | "As we continue the debate surrounding tax reform, I remain committed to providing relief to all Americans. I look forward to working with my colleagues as we move forward with hearings and mark-ups to develop legislation that will create more opportunities and increase paychecks for millions of Americans." |
| Regulation | Scott critiques excessive government regulations and spending, advocating for reduced intervention to foster private sector growth and a simplified tax system to boost economic prosperity. | "The current regulatory environment in this country seems to fit a political agenda more than anything else, regardless of the economic roadblocks it creates. I will fight to create a regulatory environment where businesses can prosper, and the free market can work without the heavy hand of government intervention." |
| Small Businesses | Tim Scott emphasizes the challenges small businesses face due to excessive government regulations, unchecked spending, and a complex tax code, advocating for reforms that would create a more favorable environment for their growth and prosperity. | "We must restore some common sense to our spending habits, which will in turn allow for private sector job creation." |
| Spending | Scott highlights three barriers small businesses face in achieving economic stability: excessive spending, complex regulations, and a convoluted tax system. He champions fiscal discipline, streamlined rules, and pro-growth tax reform, underscoring that corporations, not the government, drive job creation. | "Finally, as a small business owner, I understand the challenges posed by our nation's burdensome tax code. With a tax code more than ten times longer than the Bible, it is clear reform is needed, and the tax burden on American families is far too great." |
6.) Vivek Ramaswamy:
Vivek Ramaswamy, a notable figure in the biotech world and an emerging voice in socio-political commentary, offers a unique blend of entrepreneurship and intellectual critique. He is best known for founding Roivant Sciences – a biopharmaceutical company focusing on rapidly developing innovative therapies.
Policy
Stance
Quote
Biotech
Ramaswamy's success in the biotech industry underscores his belief in refining the drug industry to take on more advanced health conditions.
"It's a great disappointment as a leader in the biotech industry that with all the amazing things the drug industry has done in the last couple of decades, we have not made a single major advance, have not developed a single new chemical entity approved for the treatment for Alzheimer's disease."
Corporate "Wokeness"
Ramaswamy critiques what he perceives as the performative nature of "woke capitalism," wherein corporations engage in social activism not out of genuine commitment but as a form of brand marketing.
"The marketing strategy of corporate America hides a nasty little truth. It works like this: act as though you care about anything other than wealth and power in order to acquire more of both. It's fake, "woke" capitalism."
Border Wall & Immigration
Drawing from his own experiences as the child of immigrants, Ramaswamy infuses a unique perspective into his discussions. Simultaneously, his alignment with conservative principles is evident in his endorsement of stringent border measures, underlining his promise to take decisive action if elected in 2024.
"I think that building the wall is not and has not been enough. They are now building tunnels underneath that wall, literally underground tunnels that are being used to bring in illegal migrants and even to support human trafficking and drug trafficking."

"My parents came to this country with no money 40 years ago … I have gone on to found multibillion-dollar companies."

Climate Change
Ramaswamy believes that the current climate change agenda in the U.S. is a hoax. He staunchly advocates for the country to double down on its energy sources, especially those often criticized for their environmental impacts.
"This isn't that complicated guys, unlock American energy, drill, frack, burn coal, embrace nuclear."

Ukraine
Ramaswamy aligns with other G.O.P. candidates, including Ron DeSantis, by advocating for aid suspension to Ukraine in favor of a peace treaty.
"I will end the war by ceasing further U.S. support for Ukraine and negotiating a peace treaty with Russia that achieves a vital U.S. security objective: ceasing Russia's growing military alliance with China."
Border Security
Ramaswamy promotes using military force against Mexico's southern border to combat drug cartels, pushing for a more aggressive approach to national security.
"I've said that not only will we use the military to secure our own southern border, we will go further … If we can use our military to take out [Osama] bin Laden or [Ayman] al-Zawahiri or [Qasem] Soleimani or ISIS somewhere else in some other part of the world, then we are ready to use our military to annihilate the Mexican drug cartels south of our own border."
Foreign Policy
Ramaswamy outlined a foreign policy focused on ending the Ukraine war, restraining China, and revising NATO commitments.
"We have operated in strategic ambiguity with regard to Taiwan for far too long."

"While European and American interests remain aligned, our spending priorities are not … No longer will America subsidize European weakness."

Economic Growth
Ramaswamy proposes transitioning from the Federal Reserve's dual mandate to solely emphasizing dollar stability against a selection of commodities, underscoring its significance in fostering steady financial progress.
"I think there are ways in which stabilizing the dollar involves either buying or selling dollars into the marketplace, but their sole purpose would be dollar stability against the basket of commodities. So quantitative easing as a policy goal I'd be against, but some of the behaviors at times could overlap with the same behaviors but with a different end, with respect to dollar stability itself."
Education
Multiple Republican Presidential candidates for 2024, including Ramaswamy, have expressed intentions to eliminate the Department of Education, seeing it as government overreach.
"Let's shut down the head of the snake, the Department of Education … Take that $80 billion, put it in the hands of parents across this country."
Student Debt
Ramaswamy criticized Biden's student loan forgiveness as a regressive measure, benefiting a minority while burdening all, and views it as a representation of the U.S. Department of Education's misguided priorities, advocating for its shutdown.
"Biden's student loan forgiveness disaster is effectively a regressive tax disguised as a progressive policy. Barely over 1/3 Americans get a 4-year degree, yet Biden's student loan forgiveness plan forces every citizen to pay for anti-American gender-studies majors. It's a scam. It's also a symptom of what the U.S. Dept of Education does every day: tilting the scales in the wrong direction. That's why I will *shut it down.*"
Abortion
Ramaswamy holds pro-life views, emphasizing the value and protection of unborn lives.
"This is not an issue for the federal government. This is an issue for the states. I think we need to be explicit about that … If murder laws are handled at the state level and abortion is a form of murder, the pro-life view, then it makes no sense for that to be the one federal law."
LGBTQ Rights
Ramaswamy expressed concerns in an interview with Tucker Carlson that the LGBTQ community promotes an "us-versus-them" mentality that challenges modern societal structures, characterizing their beliefs as "cult-like" and oppositional to traditional American values.
"I don't think that somebody who's religious should be forced to officiate a wedding that they disagree with. I don't think somebody who is a woman who's worked really hard for her achievements should be forced to compete against a biological man in a swim competition. I don't think that somebody who's a woman that respects her bodily autonomy and dignity should be forced to change clothes in a locker room with a man."
Gun Control
On Former New York Governor Andrew Cuomo's podcast, Ramaswamy championed convicted felons' rights to carry weapons, highlighting that lawful gun ownership deters crime and emphasizing the crucial role of background checks and police support.
Cuomo: "Everyone has a gun? Everyone has an assault weapon? A former felon? No background check? Concealed carry?"

Ramaswamy: "Has the right to,"… "And I do think concealed carry is important, constitutional carry is important."

Ramaswamy: "He said background checks are 'absolutely a legitimate part of the process' but that 'law-abiding' gun ownership 'deters many violent criminals from being able to roam the streets with guns as they do today.'"

Healthcare
Ramaswamy believes that the government should not have a role or interference in the healthcare sector. He claims that healthcare decisions and operations are better in the hands of individuals, private entities, or other non-governmental mechanisms.
Question: "Do you support a single-payer healthcare system?"

Ramaswamy Voter Base: "No, the government should not be involved in healthcare."

Taxes
Ramaswamy advocates a uniform 12% federal income tax on all types of income, eliminating all deductions and even proposing discontinuing the I.R.S. Unlike previous G.O.P. candidate Steve Forbes, who presented a 17% flat tax with personal exemptions, Ramaswamy's plan would tax every dollar of income without exemptions.
"I do favor a simple, flat 12% flat tax across the board … Income — ordinary income, capital gain, corporate — anything…Eliminate all the deductions."
Regulation
Ramaswamy proposes significant reforms such as revamping the U.S. Federal Reserve, tying the U.S. dollar's value to commodities, and significantly reducing government agencies and personnel in D.C., emphasizing their inhibitory effect on the U.S. economy.
"We will drain that swamp, shut down the three-letter agencies that act like a wet blanket on the U.S. economy."
Small Businesses
Ramaswamy criticized President Biden's green energy initiatives, arguing that while they benefit specific sectors, they disadvantage small businesses that can't afford federal lobbying, advocating for a return to true capitalism without favoritism.
"If you are in the electric vehicle business or in some sort of climate change business, great, they'll shower government aid on you … Small businesses across the country that aren't playing that game, that can't afford to lobby for their business from the federal government, they're the ones left holding the bag."
Spending
If elected, Ramaswamy plans to implement zero-base budgeting, compelling departments to justify their budgets annually, aiming to tackle the $33 trillion national debt. Heritage Foundation's E.J. Antoni supports this approach to fiscal responsibility.
"Start from zero for every department and ask what (if any) spending is required instead of just taking last year's budget as the default."
7.) Chris Christie:
Chris Christie, the former Governor of New Jersey who served from 2010 to 2018, has established himself as a combative yet pragmatic figure within the Republican Party, often navigating the crosscurrents of G.O.P. orthodoxy and the unique political climate of a traditionally blue state.
| | | |
| --- | --- | --- |
| Policy | Stance | Quote |
| Economic Growth | Chris Christie advocates fiscal discipline, cutting taxes, reducing government spending, and fostering job creation. He emphasizes the importance of bipartisan efforts in achieving economic stability. He believes in curbing entitlements to address the national debt. | "We cut taxes in New Jersey. We cut debt in New Jersey. Each time we were confronted with bad Democratic ideas, we stopped them. And when there were good ideas, we brought people together to make progress." |
| Bipartisan Crisis Management | One of Christie's defining moments as Governor was his response to Hurricane Sandy in 2012, coordinating relief efforts and working closely with the Obama administration. | "It's been a great working relationship to make sure that we're doing the jobs that people elected us to do. And I cannot thank the President enough for his personal concern and compassion for our state and for the people of our state. I heard it on the phone conversations with him, and I was able to witness it today personally." |
| Education | Christie advocates education reform, believing traditional public schools fall short. He supports charter schools for competition and innovation and persists despite opposition from teachers' unions. | "We have to grab this system by the roots and yank it out and start over. It's outrageous." |
| Criminal Justice | Given his background as a prominent federal prosecutor for New Jersey, Christie, throughout his political career, has frequently emphasized the need for stricter criminal justice reform. | "It offended me that we were running a debtor's prison … It is also wrong to have folks committing violent crime and go back out to commit more crimes. None of it is acceptable." |
| Climate Change | Chris Christie advocates an inclusive energy strategy, emphasizing the importance of nuclear power and warning against hastily abandoning traditional energy sources while transitioning to cleaner alternatives. | "We can't disarm ourselves economically while we convert to cleaner energy … We can't have our aspirations outstrip our innovation." |
| Student Debt | Christie has opposed President Biden's proposals for broad student debt cancellation, arguing that it's unfair to those who've paid off their loans and a potential burden on taxpayers. He believes there are more targeted and fiscally responsible solutions to address the student debt crisis. | "Joe Biden's student loan forgiveness plan is (1) illegal; (2) will add fuel to inflation according to President Obama's chief economist; and, (3) encourage colleges & universities to increase tuition even more, costing future students. 3 lousy results & 3 strikes you're out." |
| Abortion | Christie affirmed his firm opposition to abortion, highlighting his record as New Jersey's Governor, where he denied federal funding for Planned Parenthood 14 times. He believes abortion decisions should be determined at the state level rather than federally under Roe vs. Wade. | "I think we fought hard against Roe vs. Wade for decades to say that states should make these decisions … So we're going to have those fights in the states where what you need is a leader who can talk to people and make them understand that if you're pro-life, you have to be pro-life for the entire life, not just the nine months in the womb." |
| LGBTQ Rights | Chris Christie defended the Supreme Court's decision allowing a Christian web designer to decline to create same-sex wedding websites based on First Amendment rights. | "What concerns me the most is that for decades and decades, the Democratic Party cheered a Supreme Court that went outside the Constitution, made extra constitutional decisions in my opinion, because the decisions went in a philosophical direction that they liked." |
| Gun Control | At a CNN town hall, Chris Christie expressed skepticism towards the efficacy of tighter gun control and emphasized the need for a stronger focus on mental health and community-sensitive law enforcement. | "I don't think with 350 million or so guns out there that tighter gun control is going to keep the gun out of the hands of someone who's going to do what happened in Las Vegas or what happened in Uvalde or what happened in Sandy Hook." |
| Healthcare | Chris Christie believes that ensuring the sustainability of Social Security and Medicare requires consideration for changes like raising the eligibility age for younger Americans and means testing for benefits based on income. | "We can make real savings over the long term by playing with eligibility age." |
| Ukraine | Christie is a staunch supporter of Ukraine. He believes Russia, China, and Iran are capitalizing on the conflict to fortify their alliance against the U.S. and its allies. | "And this is a proxy war, not just against Russia … but as you know, it's a proxy war against China. China is funding this Russian war through their purchase of Russian oil … They are coordinating with Iran to provide deadly weapons to the Russian army. And they are watching what we're going to do." |
| Foreign Policy | Chris Christie's foreign policy stance highlights a strong defense against terrorism, robust intelligence operations, and a firm position with global adversaries like Russia and China. | "Rolling tanks & troops into a free country while murdering thousands of civilians is an authoritarian act that we have to oppose. I refuse to put my head in the sand. Either we lead, or China & Russia lead. Not a hard decision." |
| Taxes | Christie asserts that the top 1% of Americans are overly taxed, warning that further increases might drive wealthy individuals away, thus advocating for comprehensive tax reforms. | "I have a constitutional requirement to balance the budget and I have a state that's already high taxed and I'm not going to raise taxes on the people in the state of New Jersey and drive more people out." |
| Regulation | In a Wall Street Journal op-ed, Christie suggested a 90-day halt on fresh regulations to advocate for a growth-centric approach, stressing that restrictions ought to be logical, founded on cost, and solely execute actions sanctioned by law, concurrently denouncing excessive regulatory interference. | In Christie's words, regulation should be "rational, cost-based and used only to implement actions that are explicitly authorized by statute." |
| Small Businesses | Former New Jersey Governor Chris Christie and his wife launched the New Jersey 30-Day Fund, raising $800,000 to provide forgivable loans to struggling small businesses in the state while criticizing current Governor Phil Murphy for not supporting small businesses enough during the pandemic. | "It's a policy decision that was made, but you could have shared the sacrifice a little bit more and put more money into the E.D.A. and got those loan programs to be much more robust … These are all decisions. These don't happen by accident, … believe me, I sat in that job for eight years." |
| Spending | At the most recent Republican primary debate, Chris Christie and Ron DeSantis criticized former President Donald Trump for significantly increasing the national debt during his tenure, underscoring a growing concern within the Republican Party about federal borrowing and its long-term consequences. | "And let's be honest about this with the voters: During the Trump administration they added $7 trillion in national debt. And now the Biden administration has put another $5 trillion and counting … None of them are willing to take on the difficult issues. They just want to keep kicking the can down the road." |
Mike Pence, who served as the 48th Vice President of the United States from 2017 to 2021, is encountering a mix of admiration and censure in the stormy aftermath of Trump's single term. While many applaud his choice not to nullify the 2020 election outcomes, including candidates at the first Republican primary debate, others view it as a betrayal of Trump. This mixed reception poses a distinctive challenge for Pence as he ponders his 2024 campaign and general political future.
Policy
Stance
Quote
Taxes
Fiscally, Pence championed the Tax Cuts and Jobs Act, promoting the bill as a way for the Trump Administration to lessen financial burdens for individuals and businesses and "put America first."
"And folks, you know, it's not just about passing tax cuts to put America first. From very early in this administration, this President promised to roll back the heavy hand of government on businesses large and small. And President Trump has actually signed more laws cutting federal red tape than any President in American history."
Economic Growth
Mike Pence's economic policies focus on reducing government regulation, advocating for tax cuts, and promoting conservative fiscal policies to stimulate economic growth and job creation.
"In addition to making 'the Trump-Pence tax cuts permanent,' Pence said, 'We need to take a hard run at getting to a 15 percent corporate tax rate in this country.'"
Education
Mike Pence aims to abolish the federal Department of Education, return control to states, support block grants, shift civil rights enforcement to the Justice Department, and promote school choice while opposing ideological agendas in education.
"Education is a state and local function … It ought to ever continue to be so. As it is … less than 10% of what this country spends on education comes from the federal government … But the opposite is true in terms of education policy … The heavy hand of federal regulation plays an outsized role."
Student Debt
Mike Pence vehemently opposes broad student debt cancellation, believing it would be unfair to those who have already paid off their loans and could burden taxpayers.
"I am pleased that the court struck down the Radical Left's effort to use the money of taxpayers who played by the rules and repaid their debts in order to cancel the debt of bankers and lawyers in New York, San Francisco and Washington, D.C."
LGBTQ Rights
Mike Pence pledged to reinstate the ban on transgender military service, regardless of previous positive testimonies from service chiefs, such as then-Army Chief of Staff General Mark Milley, along with a study highlighting the ban's negative impacts on the military.

Pence: "…having transgender personnel, I believe, erodes unit cohesion in a very unique way."

Mark Milley: "I have received precisely zero reports of issues of cohesion, discipline, morale and all those sorts of things."

Climate Change
Mike Pence has historically expressed skepticism about the extent of human responsibility for climate change.
"It has long been a goal of the liberal left in this country to advance a climate change agenda."
Gun Control
Pence cited Indiana's red flag law as a potential model for national reform, emphasizing the balance between gun rights and preventive measures against potential threats.
"But as the President said, we are looking for opportunities to do more to address this — this unspeakable scourge in our country. And as the President has said, we will always stand for the right of law-abiding citizens to keep and bear arms. And we'll stand by the Second Amendment."
Ukraine
After a public dispute with Tucker Carlson over U.S. priorities, former Pence defended his stance on unconditionally supporting Ukraine, accentuating the ability of the U.S. to address domestic issues while acting as a global leader.
"My focus is on this country and my call to support the Ukrainian military, to let them make the fight. I don't want to see the day that our men and women in uniform have to go fight that Russian army because they crossed the wrong border."
Foreign Policy
In the lead-up to the 2024 Republican Presidential primary, prominent G.O.P. figures, including Pence, focused their foreign policy critiques on China, positioning it as an economic and strategic threat to highlight perceived weaknesses in the Biden administration's handling of the global adversary.
"China is the greatest strategic and economic threat facing the United States in the 21st century … And communist China is playing to win by any means necessary. China is our rival, our economic adversary, but whether China becomes our enemy depends on the choices American leaders make today."
Regulation
Mike Pence believes in limited government intervention and reduced regulation to foster economic growth and individual freedom.
"And Ronald Reagan stepped forward, not on the force of personality, not by bringing grievances forward, but because he articulated a vision of limited government, free market economics, a commitment to timeless American values, and America came roaring back."
Small Businesses
In Fenton, Missouri, Pence highlighted his and Trump's business insights, addressed G.O.P.'s Affordable Care Act concerns, and condemned vandalism at a Jewish cemetery.
"Trump and I know that when small business is strong, America is strong."
Spending
Pence introduced an economic plan to counter high inflation, which involves reducing specific government initiatives, restructuring the Federal Reserve's goals, and rolling back many of President Joe Biden's environmental and economic policies.
"Government cannot spend its way to prosperity, and yet Joe Biden is set on dismantling our once great economy and hurting families who can no longer afford food or find a good paying job."
Trade
As for buying from and selling goods to other countries, Pence has frequently emphasized the imperative for "free trade with free nations," restricting imports or exports to regions in similar political standings as the U.S.
"My policy would be free trade with free nations. Look, I think you can create a tremendous incentive for reform by rewarding access to the most powerful economy in the world to nations that respect the right of contract, private property, or free market countries."
Immigration
Pence aimed to mitigate security risks and protect the country from threats by upholding travel bans.
"I am very supportive of Donald Trump's call to temporarily suspend immigration from countries where terrorist influence and impact represents a threat to the United States."
Abortion
Pence is a vocal supporter of pro-life measures and places immense value on religious freedom.
"It is amazing to think that we are here in this historic place, after 50 years of innocent life loss, and broken hearts (referring to Roe v. Wade). After 50 years of prayer and advocacy and a march on a dark anniversary every January."
Environment
Pence vowed in his 2024 campaign to eliminate tax credits for citizens with electric vehicles and cut funding to the E.P.A., which the former Vice President labeled as "unnecessary."
"My top economic priority will be to renew American prosperity by cutting wasteful government spending, restoring the value of the dollar, building resilient supply chains, and restoring American energy independence."
Healthcare
Like Trump, Pence favors a free-market approach to healthcare and opposes the Affordable Care Act. In addition, during his time as Governor, Pence introduced the Healthy Indiana Plan, offering affordable coverage to individuals in lower income brackets.
"I have long advocated for the repeal of Obamacare. Yet Republicans have been talking for even more years about reforming Medicaid. That's what we're doing in Indiana."
Serving as the Governor of Arkansas, Asa Hutchinson stands as a seasoned figure within the Republican Party, balancing conservative traditions with moments of moderation. His career spans many roles, having been a U.S. Representative, Administrator of the Drug Enforcement Administration, and the first Undersecretary for Border & Transportation Security at the Department of Homeland Security. It is worth mentioning that Hutchinson did not qualify for the second Republican primary debate on September 27th.
Policy
Stance
Quote
Economic Growth
At the core of Hutchinson's leadership was fiscal responsibility and pro-business policies.
"Because of our focused efforts on job creation, we have added over 125,000 people to the workforce since I was elected [to] office in 2015,"
Education
Education is another domain where Hutchinson made strides, championing the integration of computer science in Arkansas schools.
"Strengthening K-12 computer science programs is a policy imperative for preparing our nation and children for the future. There are growing needs in programming, robotics, data science, artificial intelligence and cybersecurity, and we must make sure our schools are preparing students for these in-demand jobs."
Gun Control
Hutchinson has consistently promoted Second Amendment rights for law-abiding gun owners.
"We really do not want to take away the right of our citizens to protect themselves, to enjoy it, whether it is a type of gun that is a semi-automatic."
Abortion
Hutchinson expressed support for a federal abortion ban with exceptions for the mother's life, rape, and incest, contrasting his previous stance as Arkansas Governor, where he signed a near-total abortion ban without these exceptions.
"I would support the restrictions, and I would advocate for the exceptions of the life of the mother and the cases of rape and incest."
Healthcare
Hutchinson conveyed disappointment regarding the failure of the Graham-Cassidy Obamacare repeal while remaining steadfast in his commitment to Arkansas healthcare reforms, regardless of potential risks to the medically vulnerable.
"I feel comfortable in saying that the more than 300,000 Arkansans who've benefited from the Obamacare Medicaid expansion — and countless others helped by other parts of the Affordable Care Act — don't share the governor's sadness."
Climate Change
Hutchinson emphasized that power companies have adopted alternative energy without stringent governmental oversight, favoring market-led initiatives over government directives.
"Our power companies have voluntarily embraced sources of alternative energy without heavy-handed regulation from government."
Student Debt
Hutchinson opposes President Joe Biden's federal student loan plan, highlighting concerns about fairness and the potential promotion of high-cost education.
"Broad student 'loan forgiveness' is a misuse of executive authority. Shifting the burden from those who willingly took out a loan to all taxpayers is inconsistent with the American ideal of personal responsibility and will further discourage those who took a different path, including work or lower-cost schools."

Taxes
Hutchinson signed laws cutting Arkansas' individual and corporate income tax rates and offering temporary income tax credits, reducing state revenue by over $500 million in fiscal 2023.
"This tax relief package that has just been enacted takes over $400 million from the state coffers and puts it in individual Arkansans' pockets … That is a transfer of wealth from the government to the taxpayer, and it could not come at a more important time."
Regulation
Hutchinson promoted business growth and entrepreneurship in Arkansas.
"Whether it's a veteran or a civilian who moves to Arkansas to start a business, it's important for our state's business climate to be helpful to all entrepreneurs–not a hindrance."
Small Businesses
Hutchinson approved the allocation of $150 million from the CARES Act for COVID-19-related reimbursements to Arkansas cities, towns, and counties and endorsed a $50 million business interruption grant for sectors significantly affected by the pandemic while also announcing a plan for the distribution of rapid COVID-19 tests in the state.
"In my visits with business owners over the past several months, I've been impressed with the measures they have taken to protect customers and employees, and to adapt business models that have kept them viable during this pandemic. The grant will help businesses that were disrupted by the precautions necessary to mitigate the spread of COVID-19."
Spending
Hutchinson, alongside 21 other governors, opposed the $740 billion reconciliation bill in Congress, criticizing its potential impact on inflation and tax hikes.
"This legislation, dubbed the "Inflation Reduction Act," will not reduce inflation … Nearly half a trillion dollars in new spending, increased taxes on businesses and every American, and $25 billion in new taxes on the oil industry will further increase the financial pain Americans and Arkansans are feeling. This tax-and-spend legislation breaks President Biden's promise to never raise taxes on anyone making less than $400,000 a year."
Ukraine
Hutchinson condemns Vladimir Putin's actions, approving unconditional support for propping up democracy in Ukraine.
"The people of Ukraine are proving to the world that they are willing to do whatever is necessary to defend their country, their families, and their liberties from Russian aggression. We must do everything we can to ensure that (Vladimir) Putin and his enablers pay for their actions."
Foreign Policy
Asa Hutchinson supports the U.S. remaining in NATO with a focus on counter-terrorism strategies while endorsing a robust stance on various international matters, from defending Ukraine against Russian aggression to emphasizing counter-terrorism efforts.
Question: "Should the U.S. remain in NATO?"

Hutchinson Voter Base: "Yes."

LGBTQ Rights
In 2021, Hutchinson vetoed a bill prohibiting gender-affirming care for transgender youth.
"It was too broad, and it did not grandfather in those young people who are currently under hormone treatment. And so this really puts a very vulnerable population in a more difficult position. It sends the wrong signal to them. But also in my veto, I wanted to say to my Republican friends and colleagues that we've got to rethink our engagement in every aspect of the cultural wars."
Conclusion:
Historical parallels, complex dynamics of parties, and unconventional candidates make the upcoming election particularly significant. Past campaigns and current issues will influence voter and politician choices. As the race intensifies and the field narrows, the nation will focus on candidates' policy proposals, character evaluations, and broader narratives.
The prospects for Democratic and Republican candidates have taken center stage. The possibility of independent or third-party candidates introduces unpredictability, especially if Trump loses the G.O.P. nomination. Each candidate can reshape the national dialogue, highlighting alternative perspectives and rearranging traditional political alignments. The 2024 election will create a dynamic platform for exchanging ideas and reflecting on the country's ever-changing social, economic, and cultural fabric.
More than a mere political contest, this Presidential race signifies a critical moment in American history. Voting choices will impact America's future and the country's values and progress for decades. Using the past and present as guides, the American people can shape their collective destiny, navigating through uncertainty and wielding this power to forge a new path.