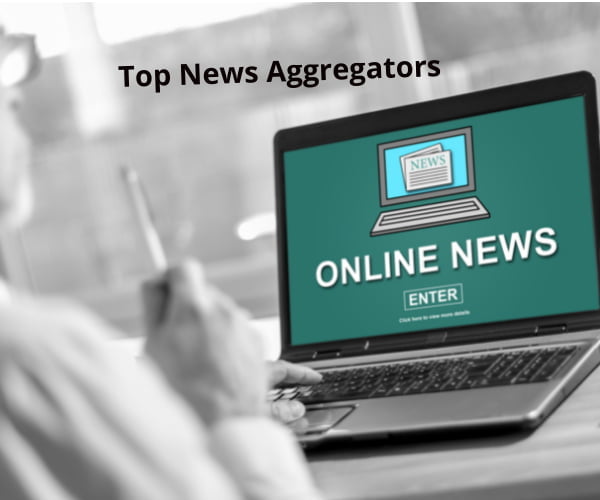 Despite having a seemingly complex name and purpose, news aggregators are actually shockingly simple. In the most basic of terms, a news aggregator is a company that compiles news stories, information, and consumable media into an easily understandable and organized site. In essence, the news aggregator does the challenging work of seeking out and analyzing the relevant information, putting it all together for viewers.
Why News Aggregators?
To many, the existence of a third-party company collecting and displaying news information seems untrustworthy, or simply unnecessary. While these are understandable reservations to have, they should not deter people from using the services of a news aggregator. Those that are trustworthy and reliable (a nonexhaustive list is compiled below) can make understanding the often complex and biased media significantly easier and more accurate. They are by no means a fix for the issue of biases and misinformation in the media, but they do allow for viewers to have a more full and unbiased perspective of the information and media they consume.
Popular News Aggregator List
Here are 10 popular news aggregators on the market today to get you started on your journey to an unbiased consumption of media.
Biasly is a news aggregator that specializes in identifying biases in various media sources. Using AI technology to calculate bias scores, Biasly provides readers with perspective about the media they consume. Biasly features many different tools in media consumption and education. Some examples of Biasly tools include the Media Bias Ratings List, Article Bias Ratings, and Political Party Stances. Though our AI technology is still being improved for the utmost accuracy, Biasly is providing a crucial tool in the future of news media, transparency, and misinformation correction.
Yahoo News is a relatively basic but thorough news aggregator providing consumers with a variety of articles and media sources. Yahoo News has a substantial variety of content, ranging from politics to entertainment and everything in between. Though this news aggregator is not solely focused on current events, it still contains relevant and practical current events information in easily accessible terms. One area of improvement for this news aggregator could be to reorganize the home page as it can become crowded with ads, though this is a minor aesthetic change unrelated to the site's content.
AOL News is quite similar to Yahoo News, containing a variety of news sources and types of media content. One great feature of AOL News is their latest headline feature. This allows viewers to quickly gather important updates about current events without needing to spend endless amounts of time searching for information. These latest headline updates are also split up by category, giving readers the ability to quickly skim the updates in areas like entertainment or finance.  Additionally, their site organization is easy-to-navigate and beneficial to a reader who may not have time or ability to dig deeper.
Another news aggregator similar to Yahoo News and AOL News is MSN News. This news aggregator is Microsoft's version of the previous two, compiling media from all over into one, easily navigable website. One great feature of MSN News is the entire section labeled headlines, allowing readers an easy way to gather information efficiently and from a variety of news sources simultaneously. Another great feature is the "trending now" section, which quickly provides readers with the most up-to-date and current news.
The Drudge Report is a news aggregator that like the previous ones compiles news from all over the internet into one site. Featuring a wide variety of sources and topics, Drudge Report is a smaller, more intimate feeling news aggregator than some of its more well-known and established competitors, and its simplicity is what makes it popular. One negative to the Drudge Report is that the organization and aesthetic of the site appears to be lacking and not as well made as some of the other sites on this list. The site does not feature the categories or structure that allows readers easy access to the most important stories in their chosen subject of interest or even a significant headline section.
Fark is a slightly different model of news aggregator than most of the previously mentioned sites. Rather than functioning as a company that compiles source material for its reader, Fark works by having community members submit links to be featured. After they submit a link, they also write a headline for the article they have submitted. One negative to this model is that with community submissions there is not as much regulation regarding the accuracy and significance of the articles being featured. This can allow for biases to creep in and for less independent aggregation. This con can also be seen as a positive though, allowing for a wide variety of submissions from various different perspectives instead of one company's opinion on what should be featured. Additionally, Fark is unique in that it allows for significantly more community engagement, encouraging other Farkers to comment on linked articles and share their opinions.
Smart News is most comparable to news aggregators such as Yahoo, AOL, and Google News. This is a relatively basic and standard news aggregator, featuring a large variety of sources and topics of information. One feature of Smart News that is beneficial to consumers is that they make very clear where every article is sourced from, providing transparency that is often missing from other aggregators. Though this site could do with some more advanced features to differentiate it from other aggregators, it is a reliable and easy to use site.
Easily accessible to almost anyone with the internet, Google News is a great introductory news aggregator as it is easy to use while still being thorough with good search options.  One negative, though, is the ability to curate based on media leaning – this prevents viewers from getting a holistic understanding of media by limiting themselves to sources they would already trust. The site does feature a top stories section though which largely resolves this issue.
Pocket is a service that allows users to create their own list of articles and news sources without losing track or forgetting about them. This gives viewers the ability to tailor their media consumption to their specific interests, and is very easy to navigate. Pocket also has a premium subscription option, though this requires payment. One drawback to Pocket is that it is not as accessible as sites like Yahoo, AOL, and Google, all of which allow for account creation but do not require it to use their sites and consume media. Pocket is beautifully designed and one of the easiest news aggregators to use once on the platform.
Lastly, Flipboard is a news aggregator that provides readers with a variety of sources on endless amounts of topics- from politics to sports and more. Flipboard features a very easily accessible paid version, which shows tutorials on how to use it for those that have difficulty. This is particularly beneficial for people such as older adults who might struggle more with the use of technology but still would like to use a news aggregator service. Another great feature of Flipboard is that once an article has been selected to view, the site will provide viewers with links to articles about similar topics or related topics, helping streamline news media.
Conclusion
News aggregators are one solution to making the often overwhelming world of media consumption significantly easier. They also provide viewers with the most information possible, allowing r