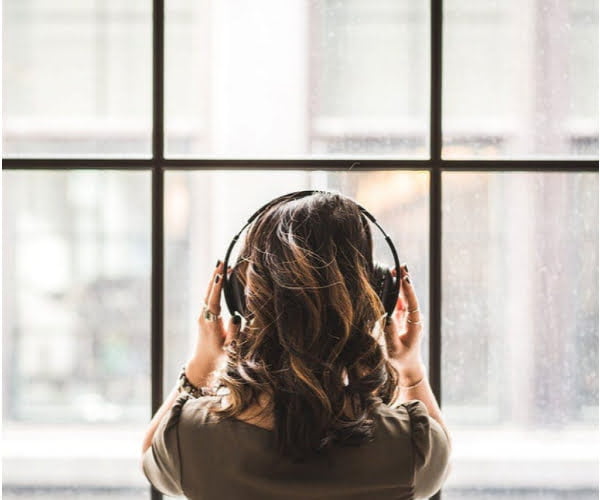 Liberal podcasts are podcasts that discuss news or politics from a liberal perspective, from intentionally liberal podcasts like Trumpcast to podcasts from well-known media sources like NPR who attempt to maintain neutrality but still are politically biased. The credibility of these media sources often make their podcasts among the most popular. The appearance of famous political figures such as Jon Favreau, Obama's speechwriter, Ezra Klein, a journalist, and Al Franken, a former US Senator, each of which is a host on one of the 15 podcasts run below, also increase credibility and thus, viewership. Below, we will introduce each of the top 15 liberal podcasts, who runs them, and what makes them unique.
Top 15 Liberal Podcasts Ranking
| | | | | | |
| --- | --- | --- | --- | --- | --- |
| Rank | Liberal Podcast | Listeners | Subscribers | Ratings | Social Media |
| 1 | The Daily | 2,000,000 | 2,107,800 | 116,100 | 278,700 |
| 2 | Pod Save America | 1,110,000 | 744,500 | 85,800 | |
| 3 | Up First | 809,900 | 881,500 | 53,100 | 439,000 |
| 4 | The Rachel Maddow Show | 200,400 | 562,600 | 37,400 | |
| 5 | The NPR Politics Podcast | 325,400 | 542,100 | 26,500 | 3,500,000 |
| 6 | FiveThirtyEight Politics | 505,800 | 182,000 | 22,900 | 1,700,000 |
| 7 | The Gray Area with Sean Illing | 396,400 | 199,100 | 12,300 | |
| 8 | The Daily Show: Ears Edition | 410,400 | 343,100 | 16,000 | |
| 9 | Today, Explained | 202,000 | 181,700 | 10,700 | |
| 10 | The Ezra Klein Show | 156,000 | 115,600 | 9,700 | |
| 11 | The Al Franken Podcast | 99,000 | 36,000 | 7,800 | |
| 12 | Intercepted | 127,000 | 103,100 | 7,600 | 1,700,000 |
| 13 | Pivot | 269,100 | 135,300 | 7,400 | |
| 14 | Democracy Now! | 80,000 | 92,000 | 5,900 | 4,100,000 |
| 15 | Consider This | 85,000 | 56,900 | 5,200 | |
Note: This list is ranked by number of listeners. Listeners show the # of listeners for the last episode. Subscribers show the amount of people subscribed to them on various podcast platforms. The number of Apple and Spotify ratings show how many people listened and left a rating on the podcast. Lastly, social media measures how popular they are on social media platforms such as Twitter, Facebook, Instagram, and YouTube.
List of the Top 15 Liberal Podcasts
1. The Daily
The Daily, The New York Times' award-winning podcast (The New York Times scored a Moderately Liberal bias rating on Biasly), is the number one most listened to news and politics podcast on Spotify, with a daily download rate of 2 million as of 2020, around 2,000 episodes, and is hosted by journalists Michael Barbaro and Sabrina Tavernise.
The Daily, being one of the most popular podcasts around, does not display any overt bias in their episode titling, likely out of need for professionalism.
It covers a new story with every episode, each of which lasts about 20-30 minutes. The Daily is thus a good choice if you are interested in a deep dive into specific current events.
2. Pod Save America
Pod Save America by Crooked Media, is run by four former aides to Obama: Jon Favreau, Jon Lovett, Dan Pfeiffer, and Tommy Vietor. Pod Save America serves as a sequel to Crooked Media's previous podcast, Keepin' It 1600. Planning to end the podcast once Hillary Clinton was elected, Trump's election caused Pod Save America to be born.
Recent episodes include:
The description for Republicans Strap On for Biden Impeachment shows the obvious liberal bias of the podcast: "Kevin McCarthy opens an impeachment inquiry against President Biden, even though Republicans have provided zero evidence that Biden did anything wrong." McCarthy did, however, provide evidence. Whether that evidence actually points to anything is another matter, so it is likely the description is meant as a hyperbole, demonstrating Pod Save America's liberal point of view. Is Trump Snoozing on Iowa, however, does not appear to have any bias in its title or description.
Similar to The NPR Politics Podcast, this podcast focuses mostly on politics. Each episode is around 30 minutes long.
3. Up First
Up First, by NPR (which was ranked as somewhat liberal) was created as a shorter alternative to NPR's other podcasts. It is hosted by correspondent Leila Fadel and journalistsSteve Inskeep, Michel Martin and A Martinez.
Once again, as Up First is run by NPR, a popular media source, they cannot display any obvious bias in their podcast titles and as such, they are factual and short.
Each episode covers three news stories and lasts around 15 minutes.
4. The Rachel Maddow Show
The Rachel Maddow Show, winner of the Outstanding News Discussion & Analysis Emmy Award for the podcast segment Good Morning Landlocked Central Asia!, is one of the most popular liberal podcasts around as it is hosted by MSNBC, which has a Biasly Bias Meter ranking of very liberal.
The latest episodes include:
The description "…Plus, voter wrath flares as Wisconsin GOP tries to disregard election results," for 'Like dealing with a drug gang': Putin takes hostages to trade for captured spies and assassins  portrays Republicans in a negative light, demonstrating The Rachel Maddow Show's liberal stance. However, Report on Trump's private remarks reveals true stakes of 2024 election does not have any bias in its title or description.
A new podcast episode comes out every week, with each episode lasting around 45 minutes.
5. The NPR Politics Podcast
The NPR Politics Podcast, hosted by NPR (somewhat liberal) is among the top 20 most popular news and politics podcasts on Spotify. It is hosted by current White House correspondents Asma Khalid and Tamara Keith, journalists Domenico Montanaro and Scott Detrow, and political correspondent Daniellle Kurtzleben.
The factual title of The NPR Politics Podcast's latest episode, Hunter Biden Indicted on Gun Charges, is factual and does not display any measures of overt bias. Slight biases are present in the episodes themselves, however, but even those are limited due to NPR's widespread popularity.
The NPR Politics Podcast focuses solely on politics. Each episode is around 15 minutes.
6. FiveThirtyEight Politics
FiveThirtyEight Politics by ABC News (somewhat liberal), so named after the 538 electors in the electoral college, is ABC News' most popular politics podcast, mostly discussing the political race. The podcast is hosted by Galen Druke.
The latest episodes include:
While the episode description for Why Biden is Losing Support Among Voters of Color displays some opinionated talk, it was aimed at all people involved in politics, not any group in general: "Among the most politically tuned-in, last week saw the kind of hand-wringing and accusations of bias surrounding the polls that you'd usually expect from the final two months of a campaign, not the final year and two months of a campaign." As ABC News is a major news source, this is to be expected.
New episodes are released about once a week. Episodes last around 45 minutes.
7. The Gray Area with Sean Illing
The Gray Area with Sean Illing by Vox (very liberal), discusses politics (Democracy's existential crisis), culture (The new crisis of masculinity), philosophy (The quest for authenticity), and the intersection of the three (Revisiting the American Dream).
The latest episodes include:
The Gray Area with Sean Illing is a podcast that assumes the listener is liberal, so listeners should be careful to watch out for loaded diction or misleading information, especially considering Vox's heavy liberal bias.
The Gray Area with Sean Illing releases new episodes every Monday. Each episode is around 1 hour long.
8. The Daily Show: Ears Edition
The Daily Show: Ears Edition is one of the many Daily Show comedy and satire podcasts with a liberal twist. Discussing political news and popular culture, the podcast formerly hosted by Trevor Noah, the famous political commentator and actor is now hosted by Leslie Jones, Wanda Sykes, Sarah Silverman, D.L. Hughley and more.
The Daily Show: Ears Edition, as a comedy and satire podcast, relies on opinionated humor that often falls on the liberal side.
The Daily Show: Ears Edition updates daily with 30-minute episodes with episodes that feature anything from pop culture (First Day of Fall: Pumpkin Spice Everything & Fall TV) to politics (Voter Suppression in America).
9. Today, Explained
Today, Explained by Vox ranks 9th in Spotify's politics and news podcasts. Hosted by former correspondent Sean Ramaswaram and former Up First podcast host Noel King, Today, Explained describes itself as an "all-killer, no-filler, Monday to Friday" news podcast.
Unlike Vox's other podcasts, Today, Explained, seems to be less biased than the other podcasts on this list, although it is still definitely a liberal podcast.
Today, Explained is very similar to The Daily, updating daily and doing deep dives into important current events (e.g. North Korea's relationship with Russia) in 30-minute-long episodes.
10. The Ezra Klein Show
The Ezra Klein Show by The New York Times is run by Ezra Klein, Vox co-founder and progressive journalist. He has been described as "a good explanatory reporter and writer… [focusing] on empiricism instead of ideological posturing to engage readers in progressive dialogue."
Despite Vox's liberal bias, as The Ezra Klein Show is hosted by The New York Times, a major news organization, there is less bias in the podcast itself, although titles such as A Conservative on How His Party Has Changed Since 2016 and This Conservative Thinks America's Institutions 'Earned' Their Distrust are obviously not impartial.
The podcast updates every week, discussing culture and tying it into politics. Episodes are about one hour long.
11. The Al Franken Podcast
The Al Franken Podcast, named after its host, a former US Senator, is a podcast devoted to discussing public policy and other noteworthy political news such as the upcoming 2024 presidential election. The podcast is self-described as "'The Daily' without the resources of the NYTimes."
Loaded diction such as "nutcase Republican house" and "vicious Republican" appear fairly frequently on the podcast. It is safe to say that The Al Franken Podcast is very liberal. It is important to take information given by the political extremes with a grain of salt.
The Al Franken Podcast updates every week. Episodes are around 45 minutes long.
12. Intercepted
Intercepted is run by The Intercept (moderately liberal) and hosted by Jeremy Scahill, who is also a producer for podcast number fourteen on this list, Democracy Now!
As a two-time winner of the George Polk Award, Jeremy Scahill's work is likely to be very reliable despite The Intercept's bias. In fact, The Intercept has a reliability rating of very reliable.
Episodes are 45 minutes long, released once a week and discuss global news.
13. Pivot
Pivot, one of the New York Magazine's (somewhat liberal) eight podcasts, with a rating of 4.6 stars on Spotify from 3.9K reviews and a rating of 4.3 stars on Apple Podcasts with 5.7K reviews, is a podcast that focuses on tech, business, and politics. Its hosts are "tech journalist Kara Swisher and NYU Professor Scott Galloway."
Pivot's podcasts go into greater depth than most of the podcasts, each episode lasting about an hour. Each episode covers three pieces of news. The casual tone of the podcast makes for easy listening.
14. Democracy Now!
Democracy Now! is described on Apple Podcasts as: "an independent daily TV & radio news program, hosted by award-winning journalists Amy Goodman and Juan González. We provide daily global news headlines, in-depth interviews and investigative reports without any advertisements or government funding. Our programming shines a spotlight on corporate and government abuses of power and lifts up the stories of ordinary people working to make change in extraordinary times."
Amy Goodman having received the Robert F. Kennedy Prize for International Reporting and the George Polk Award, among various others, and Juan González having been inducted into the New York Journalism Hall of Fame, Democracy Now seems to retain a good degree of reliability despite bias in the episodes, one of which generalizes Republicans as all supporting Putin and being a disorganized party.
One-hour episodes are released daily.
15. Consider This
Consider This is a news podcast made by NPR, with a total of 6,000 ratings on Spotify and Apple Podcasts. It has a number of hosts, including journalists Ailsa Chang, Mary Louise Kelly, Ari Shapiro, and correspondent Juana Summers.
Consider This covers current events. Each episode lasts about 15 minutes. It is a good choice if you are interested in a more centrist take on the news, or if you want a shorter alternative to The Daily.