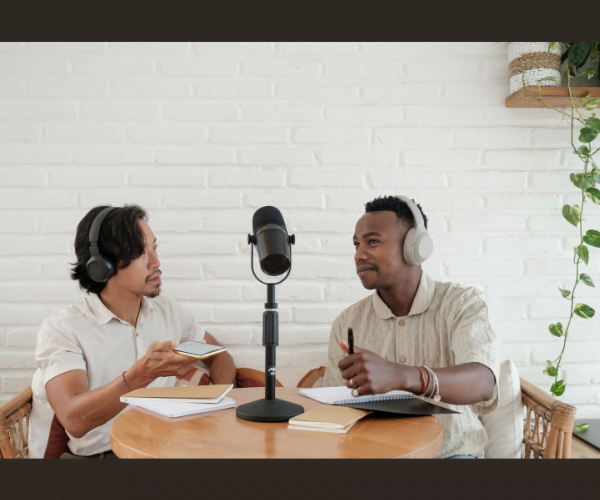 Libertarian podcasts provide a platform for ideas centered on libertarianism, a political philosophy prioritizing individual liberty, limited government, and free-market economics. These podcasts appeal to a segment of listeners interested in discussions promoting a smaller government footprint in both economic and personal domains.
The most popular libertarian podcasts share several attributes. They typically feature structured, thoughtful discourse and often include interviews with or insights from leading figures in the libertarian movement. They explore topics that resonate with individuals who value personal freedom over governmental regulation and intervention.
Topics on libertarian podcasts may range from the benefits of a deregulated economy to the arguments for civil liberties like free speech and privacy. They often critique policies from both traditional conservative and liberal viewpoints, especially when such policies are perceived to infringe upon individual freedoms or expand the scope of government.
Various strands within libertarian podcasting cater to different interests within the ideology. Some are characterized by a strict adherence to classical libertarian thought, focusing on the philosophical underpinnings of individual liberty and free markets. Others might adopt a more pragmatic approach, engaging with current events and policy discussions to apply libertarian principles to real-world scenarios.
One of the draws of libertarian podcasts is their capacity to delve into the nuances of complex issues, allowing for a more expansive discussion than what people might be used to from conventional media outlets. This depth of conversation builds engaged communities of listeners who follow these podcasts not only for information but also for the philosophical perspectives they offer.
Regarding content, libertarian podcasts often address economic policy, government regulation, foreign non-interventionism, and personal freedoms. They may present alternative views on free trade, immigration, and military engagement, differentiating themselves from more nationalist or protectionist ideologies.
Following major political events, such as elections, libertarian podcasts can serve as forums for analyzing and debating the implications of governmental actions on liberty. They may discuss issues like government spending, national debt, and regulatory policies, as well as privacy and freedom of expression about technology companies and censorship.
Libertarian podcasts contribute to the political media landscape by consistently focusing on the principles of minimal government and maximal personal freedom. They often challenge the prevailing narratives from both the left and the right, providing their audience with a perspective that champions individualism and a free-market approach. While they may not consistently achieve the same visibility as their conservative or liberal counterparts, libertarian podcasts remain a significant medium for discussing and promoting their philosophical approach to government and society.
Top 10 Libertarian Podcasts Ranking
| | | | | | |
| --- | --- | --- | --- | --- | --- |
| Rank | Podcast | Listeners | Subscribers & Followers | Ratings | Social Media |
| #10 | Liberty Chronicles | 4,000 | 1,736 | 56 | 265,900 |
| #9 | The Libertarian Angle | 5,200 | 3,724 | 54 | N/A |
| #8 | Cato Daily Podcast | 8,000 | 18,768 | 992 | 854,600 |
| #7 | Lions of Liberty | 13,700 | 4,664 | 700 | 9,400 |
| #6 | Free Thoughts | 17,000 | 9,737 | 373 | 185,600 |
| #5 | Ron Paul Liberty Report | 16,200 | 30,053 | 2,200 | 2,131 |
| #4 | The Tom Woods Show | 25,100 | 32,200 | 3,600 | N/A |
| #3 | Part of the Problem | 38,500 | 36,862 | 4,300 | N/A |
| #2 | The Reason Roundtable | 114,900 | 31,051 | 1,500 | 1,200,000 |
| #1 | EconTalk | 279,000 | 152,106 | 5,000 | N/A |
 Note: This compilation presents a ranked order of libertarian podcasts based on the number of listeners, with the listener count reflecting the latest episode's audience. The number of subscribers indicates the podcast's following across diverse platforms, offering insight into its established listener base. Ratings from numerous platforms, like Apple Podcasts and Spotify, gauge engagement and reveal the number of listeners who tuned in and took the time to leave feedback. Social media reach also comes into play, highlighting the podcast's presence and popularity on platforms like Twitter, Facebook, Instagram, and YouTube. Notably, while some podcasts may rank differently regarding social media followers or subscribers, this ranking prioritizes listener count as the primary metric.
Top 10 Libertarian Podcasts Ranking
10. Liberty Chronicles
Hosts: Anthony Comegna
Listeners: 4k
Description: The "Liberty Chronicles" podcast offers a dive into historical events and narratives through a libertarian lens. Dr. Anthony Comegna leads the show, integrating discussions with experts, analyzing primary and secondary historical documents, and engaging with the audience by addressing their questions. The format aims to explore history with a focus on libertarian thought.
Link: https://www.libertarianism.org/podcasts/liberty-chronicles
9. The Libertarian Angle
Hosts: Jacob Hornberger and Sheldon Richman
Listeners: 5.2k
Description: "The Libertarian Angle" offers a platform for discussing libertarian philosophy and its relevance to current events and societal issues. The podcast features hosts who bring diverse viewpoints and backgrounds, engaging in dialogues that cover topics like individual freedom, market dynamics, and the role of government. Each episode often includes discussions with guests, ranging from scholars to practitioners, providing a well-rounded perspective on libertarian thought.
Link: https://www.fff.org/freedom-in-motion/videos/series/the-libertarian-angle/
8. Cato Daily Podcast
Hosts: Caleb O. Brown
Listeners: 8k
Description: The "Cato Daily Podcast," produced by the Cato Institute, a public policy research organization, delivers daily discussions on current events and policy issues. Each episode features conversations with experts and thought leaders covering government policy, economics, civil liberties, and international affairs. The podcast aims to present a variety of insights and perspectives, focusing on the ideas of individual liberty, limited government, free markets, and peace.
Link: https://www.cato.org/podcasts
7. Lions of Liberty
Hosts: John Odermatt
Listeners: 13.7k
Description: The "Lions of Liberty" podcast is a dynamic and engaging program focusing on libertarian principles and current affairs. The flagship show, which forms the podcast's core, features interviews with figures in the liberty movement, such as Ron Paul and Tom Woods. In addition, the podcast has two other distinct segments: "Electric Libertyland," which offers a blend of culture, comedy, and liberty-focused discussions on current events, and "Felony Friday," a segment dedicated to examining issues within the criminal justice system.
Link: https://www.lionsofliberty.com/
6. Free Thoughts
Hosts: Trevor Burrus
Listeners: 17k
Description: The "Free Thoughts" podcast, hosted by Trevor Burrus and Aaron Ross Powell, is a weekly show that delves into discussions about politics and liberty. The podcast features insightful conversations with top scholars, philosophers, historians, economists, and public policy experts. Its format explores various aspects of society and culture through a libertarian lens. It offers listeners in-depth analyses and diverse perspectives on important topics.
Link: https://www.libertarianism.org/podcasts/free-thoughts
5. Ron Paul Liberty Report

Hosts: Ron Paul
Listeners: 16.2k
Description: The "Ron Paul Liberty Report" podcast delves into various political and social issues, often from a libertarian perspective. Hosted by former U.S. Congressman Ron Paul, the show covers various topics, including foreign policy, civil liberties, and economic matters. The podcast frequently features episodes discussing current events such as global conflicts, U.S. domestic policies, and economic trends.
Link: http://www.ronpaullibertyreport.com/
4. The Tom Woods Show
Hosts: Tom Woods
Listeners: 25.1k
Description: "The Tom Woods Show," hosted by New York Times bestselling author Tom Woods, is a podcast that provides a daily dose of liberty education. The show features many guests, including prominent figures like Ron Paul, Judge Andrew Napolitano, and David Stockman, among hundreds of others. The topics discussed on the podcast are diverse, covering issues such as war, the Federal Reserve, net neutrality, the FDA, and Austrian economics.
Link: https://tomwoods.com/
3. Part of the Problem
Hosts: Dave Smith
Listeners: 38.5k
Description: "Part Of The Problem" is a podcast co-hosted by Dave Smith and Robbie Bernstein. The show focuses on current events, government policies, foreign policy, and various aspects of libertarian philosophy. As the primary host, Dave Smith is recognized for introducing and discussing libertarian ideas, aiming to educate the audience about the principles of a truly free nation.
Link: https://gasdigitalnetwork.com/gdn-show-channels/part-of-the-problem/
2. The Reason Roundtable
Hosts: Matt Welch, Nick Gillespie, Katherine Mangu-Ward, and Peter Suderman
Listeners: 114.9k
Description: "The Reason Roundtable" podcast features the libertarian editors of Reason magazine—Matt Welch, Nick Gillespie, Katherine Mangu-Ward, and Peter Suderman. The show, released every Monday, discusses and debates the week's most significant stories and events. The podcast provides libertarian insights into current events, societal trends, and various policy discussions, appealing to listeners interested in libertarian viewpoints and analyses of contemporary issues​​.
Link: https://reason.com/podcasts/
1. EconTalk
Hosts: Russ Roberts
Listeners: 279k
Description: "EconTalk," hosted by Russ Roberts, is a highly regarded weekly economics podcast that began in 2006. Roberts, a research fellow at Stanford University's Hoover Institution and formerly an economics professor at George Mason University, leads the podcast. It covers various topics within the realms of laissez-faire economics, free-market enterprise, and minimal government intervention. The host, Russ Roberts, once described himself as a libertarian/classical liberal:
"I believe in limited government combined with personal responsibility. So I am something of a libertarian, but … that term comes with some baggage and some confusion."