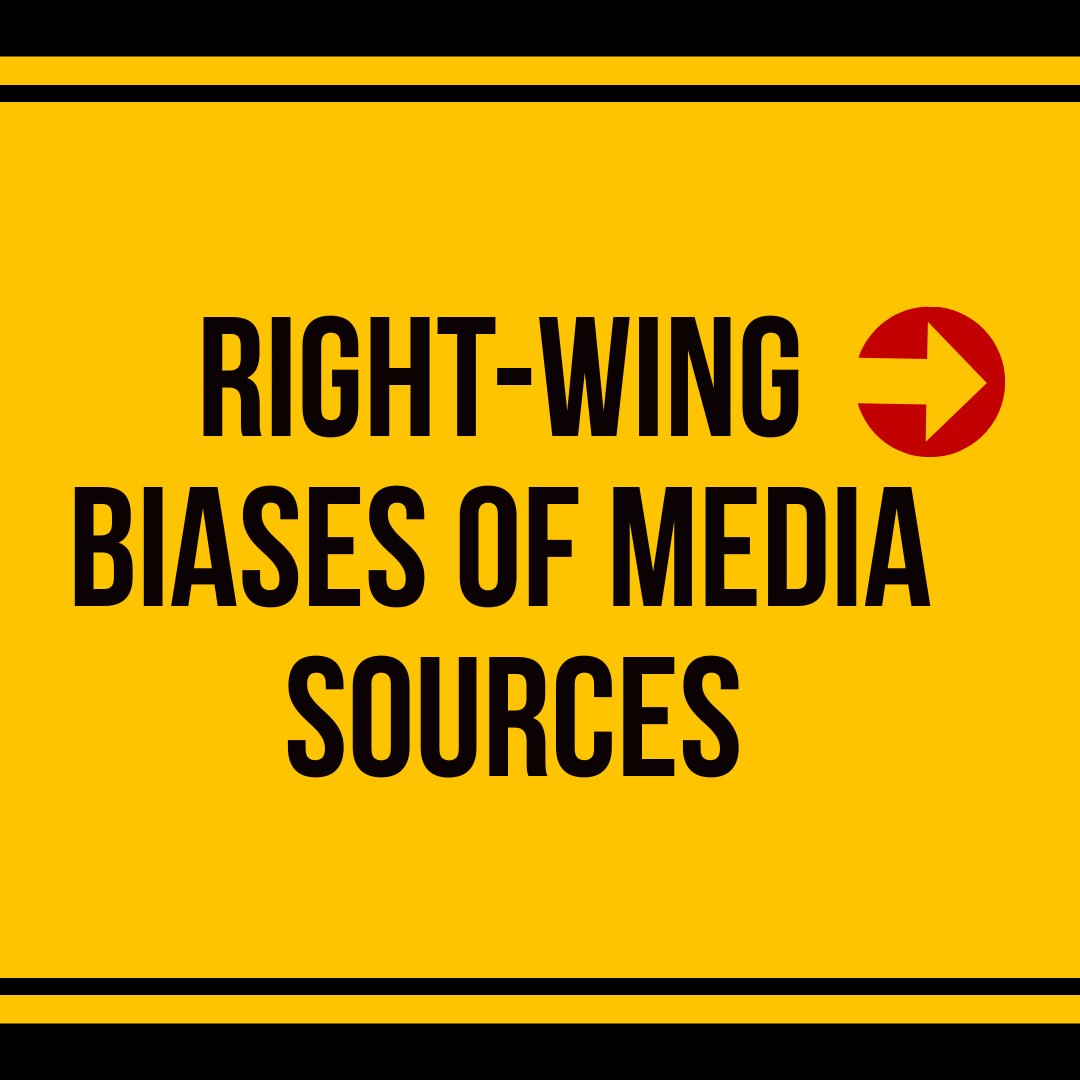 It is not rocket science to see that American society is going through an age of ever-growing political and social polarization. Media and news outlets play a crucial role in tackling or exacerbating this situation, which brings in the question, what strategies should news sources adopt? Should news sources aim for impartiality or prioritize spreading ideological values and opinions? Today, we look at 15 right-wing biases in media sources in America and discuss common biases and political leanings.
List of Right-Wing Biases in the Media
FOX News
FOX News is unequivocally one of the most prominent media outlets in the United States; thus, it would be absurd not to include them on this list. Furthermore, it takes a conservative stance on practically all issues concerning American politics. Therefore, FOX News is considered one of the main pillars of conservative American media. However, FOX News' branches in other countries may differ from the American news source in political leanings. For example, FOX Turkey is known for its left-leaning attitude, and it often takes an anti-Erdogan stance. Why FOX branches promote different political leanings in other parts of the world is an issue that experts must further analyze.
FOX News on Biasly: https://www.biasly.com/sources/fox-news-bias-rating/
National Review
The National Review is a conservative news source based in New York City. It is a semi-monthly editorial magazine. Generally, The National Review is heavily critical of the political Left, taking fairly conservative stances on the ever-growing polarization in American society. However, views stated by different writers on The National Review are far from being identical, unlike most right-wing media sources. For example, while the magazine overtly indicated its disapproval of the election of Donald Trump in 2015, it also included articles from pro-Trump columnists.
National Review on Biasly: https://www.biasly.com/sources/national-review-bias-rating/
The American Conservative
As the name suggests, the American Conservative has no intention of hiding its political leaning. Same as The National Review, the American Conservative is a semi-monthly editorial magazine. Its founder, Pat Buchanan, is a member of the Republican Party and served as the White House Communications Director from February 1985 to March 1987. The American Conservative ranks conservative on the Biasly A.I. Bias Score, which affirms that they made the right choice in naming themselves "The American Conservative." Lately, they have been promoting the urgency of prioritizing "American unity" as a critical answer to the European policies of President Joe Biden and thus are considered to be a right-wing media source.
The American Conservative on Biasly: https://www.biasly.com/sources/the-american-conservative-bias-rating/
Sean Hannity
Sean Hannity may sound more like a person rather than a news source initially, and it actually is. The website hannity.com was founded by Sean Hannity, a political commentator known for its conservative views. He is a member of the Conservative Party and is the host of The Sean Hannity Show. Sean Hannity also hosted a conservative commentary program called Hannity on FOX News. His resume leaves no question whether this is a right-wing news source, as Sean Hannity ranks conservative on the Biasly A.I. Bias Score.
Sean Hannity on Biasly: https://www.biasly.com/sources/sean-hannity-bias-rating/
Reason
The Reason is a right-wing monthly magazine. As understood from its slogan, "free minds and free markets," Reason is a libertarian news outlet promoting economic liberalism, preservation of civil rights and non-interventionism. Therefore, it shouldn't be surprising that the Biasly A. I Score ranks it neither as a liberal nor conservative news source since libertarianism combines ideological tenets of both. The Reason has been active since its first issue in May 1968. It has maintained its position as a right-of-center media source for more than half a century.
Reason on Biasly: https://www.biasly.com/sources/reason-bias-rating/
The Economist
Originating from London, The Economist is one of the most globally known news sources. Its weekly issue is published every Friday, and its paperback copies are shipped worldwide. It leans on the right-of-center side of the political spectrum, with its prominent ideologies including economic liberalism. Although the Economist does not have a clear political stance, it's pretty clear that it supports market capitalism and the conservation of individual capital and rights. Therefore, such perspectives render The Economist a slightly moderate-right news source on most issues even though it leans left on others.
The Economist on Biasly: https://www.biasly.com/sources/the-economist-bias-rating/
The Hill
The Hill is considered a right-of-center news source situated in Washington, D.C. However, AllSides – a website that measures media biases – rates it as a center-leaning news source. There are numerous causes behind the ambiguity surrounding The Hill's political leaning and right-wing biases. Firstly, its former executive vice president, John Solomon, is known for having a conservative-leaning and was alleged of being a fiery Donald Trump supporter during his time with The Hill. Also, its founder Jerry Finkelstein has a close personal relationship with Donald Trump.
The Hill on Biasly: ​​https://www.biasly.com/sources/the-hill-bias-rating/
The Washington Times
As seen from its slogan, "America's newspaper," the Washington Times is a prominent conservative news source. Although arguable, its political leaning could range anywhere between right and far-right due to its populist discourse on issues such as climate change denial. In addition, it is known for actively supporting Republican candidates and criticizing members of the Democratic Party.
New York Post
Another news outlet owned by the conservative entrepreneur Rupert Murdoch, the New York Post, is a right-leaning tabloid magazine known for its conservative views. It is one of the most widely circulated newspapers in the United States. However, it has been heavily criticized for its populist and sensationalist discourse. The New York Post ranks very conservative on the Biasly A.I. Bias Score.
New York Post on Biasly: https://www.biasly.com/sources/new-york-post-bias-rating/
Chicago Tribune
Being the most read newspaper in the Great Lakes Region (including Illinois, Minnesota, Wisconsin, Michigan, New York, Ohio, Pennsylvania, Ontario, and Indiana), The Chicago Tribune is one of the most prominent newspapers in the United States. It is conservative-leaning on the political spectrum. The Chicago Tribune carries conservative emotions in issues surrounding economic liberalism and social democracy. They state their principles as; "The Chicago Tribune believes in the traditional principles of limited government; maximum individual responsibility; and minimum restriction of personal liberty, opportunity, and enterprise. It believes in free markets, free will, and freedom of expression."
American Spectator
The American Spectator is a right-wing online magazine with a heavy conservative bias. There is no disagreement on the political leaning of the American Spectator, as the editors describe its right-wing biases as follows: "The American Spectator Foundation educates the public on new ideas, concepts, and policies that favor traditional American values, such as economic freedom, individual liberty, self-sufficiency, and limited government. To this end, the Foundation also trains and cultivates young writers for careers in journalism and serves as an outlet for a host of both young and established conservative writers and thinkers."
Infowars
While there was a place for discussion on whether the other news sources on this list were right-wing or right-of-center, there is no place for debate for Infowars. Infowars is a far-right, extremely conservative website that publishes conspiracy articles and produces The Alex Jones Show. It is widely contested for its reputation of biased news to the public.
Infowars on Biasly: https://www.biasly.com/sources/infowars-bias-rating/
The Fiscal Times
"The Source for All Things Fiscal" – The Fiscal Times is an online news source that focuses on monetary policies and their consequences. The website is situated in Washington D.C. and New York City. The Fiscal Times is a right-leaning news source claiming to be multi-partisan. However, its editors assert that they do not endorse any candidates.
Redstate
Redstate, another news source candid with its conservative-leaning, is a right-wing political blog. It situates itself firmly against the Left and openly uses populist rhetoric, as observed on its website. Accordingly, they aim to expose the Left, hold big government accountable, protect constitutional rights, and defend conservative journalism. Redstate ranks conservative on the Biasly A.I. Bias Score. However, officials of the blog would probably disagree with this assessment and demand a much higher conservative score since they overtly define themselves as a conservative news source.
Redstate on Biasly: https://www.biasly.com/sources/redstate-bias-rating/